Posted on
Historical Society offers new online 'History Chats'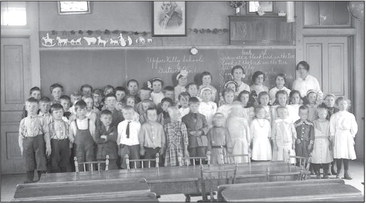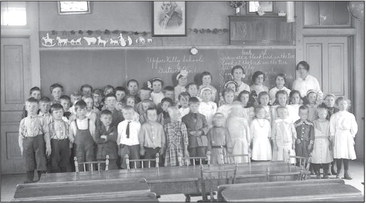 Starting this September, the Marathon County Historical Society will be hosting weekly, mid-day conversations online, on some interesting historical stories from throughout Marathon County. Think of it as a shorter, episodic version of the popular History Speaks lecture series.
Join librarian Gary Gisselman every Thursday at 12:30 p.m. for a short presentation (10-15 minutes) and discussion on a chapter of history from Marathon County. The series will be start in September with a four-week look at different aspects of school history from across Marathon County.
These History Chats will be streamed live on Facebook and the MCHS You-Tube Channel, and will be archived for later viewing at the same places, for anyone who missed it or could not make the chats live.
Dates and topics are:
_ Thursday, Sept. 10 Early Schools of Wausau The story of the first schools formed in Wausau in the 1800s.
_ Thursday, Sept. 17 Rural Schools of Marathon County The story of the rural schools that served most of Marathon County's children.
_ Thursday, Sept. 24 Church Schools in Marathon County The story of the many schools that were organized by and/or through local churches.
_ Thursday, Oct. 1 Marathon County Schools in the 20th Century The story of the development and changes in the schools of the County during the new century.
For more information, call the Marathon County Historical Society at 715-842-5750 and leave a message, or email us at info@marathoncountyhistory.org.
The Historical Society is grateful to Janke Book Store and to Compass Properties for their sponsorship of the History Speaks series.
The mission of the Marathon County Historical Society is to collect, preserve, and exhibit materials related to the history of Marathon County, and to use these materials to help people learn about North Central Wisconsin, connect with their roots, and explore their own historical connections.
While plans are being made for safely reopening the Woodson History Center and the Yawkey House Museum, the Historical Society is responding to the need to develop virtual materials that make local history accessible in new ways to an online audience. Visit www.marathoncountyhistory. org to explore the digital database, watch videos about a wide range of historical topics, and visit online exhibits.
As a private nonprofit organization, MCHS relies on memberships and donations to provide services and to grow their reach across the region. Find out more at their website, www.marathoncountyhistory. org. The Marathon County Historical Society is supported in part by City of Wausau Room Tax Funding. Additional support provided through the B.A. & Esther Greenheck Foundation.