Posted on
Not just rectangles anymore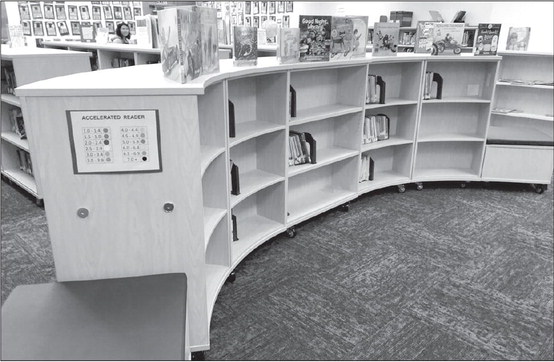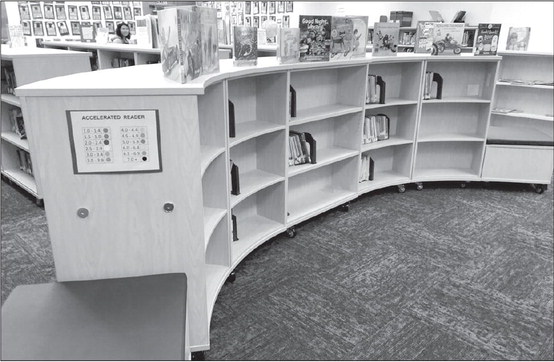 By Dean Lesar Tribune Record Gleaner
On the cover of WB Mfg.'s inchthick 2020 product catalog is a simple statement — We can. Design. Build.
Deliver. In a steadily increasing number, schools, office complexes, health care facilities and manufacturing plants around the country are taking WB Mfg. up on that promise and installing the company's vast line of furniture and cabinetry products.
Now located in a modern 250,000-square foot plant in Thorp's northeast corner, WB Mfg. has grown in a little more than 20 years from a 3-person builder of manufactured desk and flat panel tops to a major player in the industrial, educational, office and health furnishing markets.
Orders that not long ago seemed huge to the company are now routine, and a full-time staff that averages around 256 employees is working with the latest technologically-advanced tools to churn out orders that number in the thousands every year.
The company started small, as Benchmark Industries in Chippewa Falls, in 1998. It expanded to a site in Stanley as the staff grew to about 20, and the name changed to Wisconsin Bench in 2002 as operations were consolidated at the present site in Thorp.
As Wisconsin Bench spread its customer base to new regions of the U.S.
and expanded its network of dealers, it also continued to expand product lines, building lockers, case goods and school furniture. A 50,000-square foot addition was built onto the plant in 2016, and the name changed to WB Mfg. the following year.
In 2020, WB Mfg. is rolling along, despite a coronavirus pandemic that has crippled some sectors of the economy. Not so at WB Mfg., which is seeing another strong growth year. Sales at the company grew 22% from 2017 to 2018 and another 18% the following year, according to Jessica Olson, director of sales and inside marketing, and forecasts call for a $50 million sales year in 2020.
Part of the reason for the continued growth is school remodeling and construction activity throughout the United States. Projects being undertaken this year — the ones that need new furnishings — were approved prior to the pandemic, so work is continuing. One stack of new desk and table tops now in process on the plant floor is stamped for a Seattle, Wash., destination, and hundreds more will ship soon to schools in any of the 50 states.
"We sell all across the U.S.," Olson said of the education market. "It really varies on bonding. Right now, there's a lot of bonding in the Midwest. And the Pacific Northwest, that's just booming right now."
Through its network of approximately 200 dealers, WB Mfg. makes contact with the schools in need of new desks or locker benches or music storage cabinetry. The company has a creative team that will work with a project owner to design layouts for specific spaces, and fit exactly the furniture pieces — right down to the school's color — that will meet its needs.
That's where the Design-Build-Deliver theme originates, from WB Mfg.'s philosophy of working with a customer from the start of their project to the end. It's not just about building a few hundred desks to place in rows in a room, but creating innovative solutions to educational and other needs. That is morphing again this year as WB Mfg. designs rooms in which social distancing must now be a consideration.
One component of WB Mfg.'s ability to compete in the market is its diverse and innovative product line.
Over the company catalog's 550 pages are spread almost 10,000 specific products that can accommodate any space imaginable. In the school market, that includes desks and tables ranging in size to fit children from preschool to high school and in 36 different top shapes.
"We're able to make more different shapes than any of our competitors," said Kendra Eslinger, marketing manager. "They're not just rectangles anymore."
Indeed, WB Mfg. desk tops come in everything from round to trapezoidal to triangular to horseshoe. Each of the three dozen shapes can be ordered in various sizes, and legs are all interchangeable to fit different age groups.
"We can modify stuff fairly easily
WB Mfg.'s diversified product line makes it a player in nationwide furnishings market