Posted on
4 Republicans in 69th primary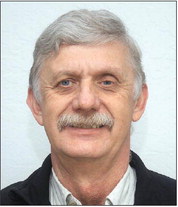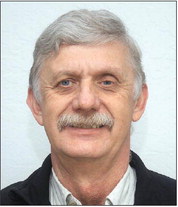 Smith seeks to rein in government overreach
Michael V. Smith's career path has taken him to a variety of fields, from law enforcement to industry to farming to trucking. In every one, the 61-year-old Loyal man says he has found it's better when government leaves people alone to make the decisions they see as best.
"We need less government," Smith said as he campaigns for the Rebublican nomination for the 69th District Assembly seat that's coming open with the retirement of Robert Kulp of Stratford.
Smith and three other Republicans — Tim Miller of Stratford, Donna Rozar of Marshfield and Matthew Windheuser of Marshfield — will be on the Aug. 11 primary ballot, with the winner to face Democrat Brian Giles of Marshfield in the Nov. 3 general election.
Smith and his wife, Jeannie, have lived in Loyal for 10 years and are the owners of several small businesses, including Grandma's Kitchen and the Loyal Motel in Loyal, Town and Country Mobile Home Park in Loyal, the Hilltop Bar & Grill in Granton, Destiny Trucking, Destiny Farms and Mad Hatters Pyro-Technics LLC. He was also the plant manager at Mitchell Metal Products Company in Merrill from 2006-2017, and prior to that, he lived in Rock County in southern Wisconsin, where he was a correctional officer and municipal judge. In all of those fields, Smith said he saw how burdensome government rules can be.
"There's so much regulation. It just makes it difficult for anybody to operate today," he said.
Smith also learned a hard lesson recently when he semi-retired and had to buy his own health insurance. After an illness, he was stuck with large bills even though the premiums were "unbelievably expensive." That lesson was one of the things that drove him to run for the Assembly seat.
"The average person can't afford it," he said. "Health care kinda got my attention."
Smith also sees a potential government overreach in the coronavirus pandemic. It is a real thing, he says, and has reached rural areas like Loyal, but that does not mean businesses should be shuttered and everyone forced to wear a face covering.
"When people start dictating about wearing masks, that takes away a lot of civil liberties," Smith said.
Smith believes it should be up to individuals to make that call. Masks may help slow the virus, he said, "But that doesn't mean that (wearing a mask) is right for everybody."
"I don't want to close businesses," Smith added. "I want people to act responsibly."
With a new school year approaching, Smith said he does not think the state should mandate how each school reopens. He favors a mix of in-person class time and virtual learning to start the school year.
"We're going to have to be very, very careful," he said. "I don't think turning all the kids loose in the school at the same time is the answer."
Smith said the state has dedicated educators who will make the decisions that are best for local children.
"I'm going to defer to them," he said. "I think you have to leave it up to the school districts. Government always comes across with this idea of one-size-fits-all, and it's usually always wrong."
On post-secondary education, Smith said the state needs to be better at making sure everyone has access to the system, regardless of their financial standing.
"They should be given every single opportunity to aspire to what they want," he said. That's why he supports continuation of state-paid vouchers for students to attend private schools so they're not limited to a particular public school just because of where they live.
Smith said he does not, however, support free college educations for all.
"We're not just going to hand out free education," he said. "We need to find better ways to fund their education. I'm not saying we're going to give them a free ticket."
Smith also said he supports the state's current public school funding formula, and the process through which taxpayers can make their own decisions on raising local taxes for schools through a referendum.
"What it does is it gives those people of those communities a say-so in it. Each community knows the needs of their school, their community," he said.
In his experience as a truck driver, Smith said he has seen how important it is for lawmakers in the northern part of the state to band together to have a louder voice in Madison. With Gov. Tony Evers wanting to spend large sums of money to improve Interstate 94, that leaves little left to fix roads elsewhere.
"The roads are just awful," Smith said. "I-94, it's not going to do a bit of good for those suffering up here. It seems the lower portion of the state is getting taken care of and the upper half isn't."
Smith said he would work to form a coalition of northern lawmakers to address issues of importance here.
"I'm trying to work with other assemblymen of the districts by us," he said. "As a consortium, we have these problems up here, we need to try to become more united. By yourself, you're not gonna get much of anything done."
Although he describes himself as a "moderate" Republican, Smith said he would take a hard-line stance on taxes.
"Leave taxes alone," he said, and that includes his stance against removing tax exemptions from certain services that now get them.
Smith said he would approach business in the Assembly as he has in his own businesses through the years.
"If I can't afford to do something, I don't do it," he said.
He said he would look more to tighten the state's belt, and look at spending to make sure the money that does go out is productive. Tax hikes are out of the question.
"It's just the wrong answer," Smith said.
Smith said his overall experience in a wide array of areas would make him the best choice for the 69th Assembly seat. Each of the other candidates has her/ his areas of knowledge, he said, but his background is broad.
"They all bring a unique set of ideas to the Assembly. I have a lot more ideas and a lot more experience," he said.
Smith said he would be an assemblyman who is accessible to his constituents.
"I like to be around people. I like to talk to people," he said. "I want to spend as much time as I can out with people … If you can develop a personal attachment, I think you fight harder."