Posted on
Abby K-12 to pay Burnett for 80% of busing contract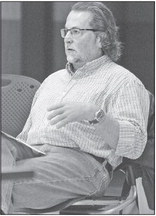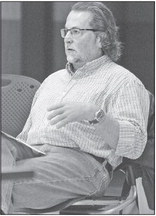 The Abbotsford Board of Education approved a motion Monday to pay 80 percent of its remaining busing contract with Burnett Transit, a sum of roughly $12,000.
This decision aligns with what the school districts of Spencer and Colby agreed to pay, and will cover March 17 through June 5. It will not include compensation for special needs and transportation for sporting events.
There was some confusion as to the percentage, as Joe Burnett, CEO of Burnett Transit, had initially requested 65 percent. When the board asked about the 15 percent increase, Burnett said that his initial estimates were wrong due to the COVID-19 pandemic and the subsequent closure of schools across the state.
"I never imagined that we would be in the situation we are in," Burnett said about the initial offer of 65 percent. "Every time it seemed like there was going to be some light at the end of the tunnel for this COVID- 19 stuff, something else would come up. I never imagined my buses would be parked from March 17 until arguably the start of next school year, whenever that might be."
Burnett informed the board that in years past his company has stayed busy during the summer by collecting revenue through charter services for church youth groups, 4-H camps and various other events. But with the ongoing coronavirus pandemic, Burnett does not have a single summer booking. Therefore, the 80 percent is critical for the business to remain open.
Superintendent Sherry Baker reminded the board that, with the isolated area that Abbotsford finds itself in, there are not many options for transporting students and athletic teams.
"The two busiest months of the year for us are April and May," Burnett said. "The 80 percent is pretty critical for us to get through what's going to be a really difficult summer."
Other business
_ The board approved a motion to elect Eric Reis as board president, Gary Schraugnagel as vice-presiden, Shanna Hackel as clerk and Eric Brodhagen as treasurer.
_ The board made a motion to renew its FEAS agreement with the Colby School District for the 2020-21 academic year.
_ The board accepted the resignations of Kira Kalepp as middle school volleyball coach, Brent Faber as middle school football coach, Nicole Homeyer as business ed. teacher, Linda Meyer food service, Santiago Esquivel as Spanish teacher and Guadlupe Ibarra as EL bilingual aide.
_ The board approved the hiring of John Kreeger as JV volleyball coach and Amber Schneider as an English language arts teacher.