Posted on
Craft-a-Thon to kick off busy March at CCL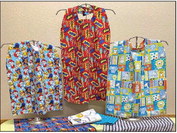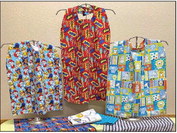 Calling all wannabe artists
Registration begins March 2 for a charcoal drawing class hosted by the Friends of the Colby Community Library. The class will be held at the library on Friday, April 3, at 6 p.m. All the supplies are included for a fee, which is due when you register. Join other adults for an evening of instruction and interaction.
The Maddie Thums Memorial Craft-athon for the Marshfield Medical Center and the Make-A-Difference Day (MADD) for Sleep in Heavenly Peace (SHP) events are planned for Friday, March 6, from 1 to 8 p.m., in the RCU Community Room at the CCL.
A Lenten-friendly meal will be served at 5:30 p.m. for volunteers. Items to be sewn are ice pack covers, pillowcases, and Courage Capes for the Marshfield Medical Center, along with pillowcases and twin-sized quilts for SHP. Sewing machines and general notions will be useful; fabric is being donated by Thrivent Action Team funds.
New twin-sized bedding supplies will also be collected throughout the month of March for SHP, whose motto is "No Kid Sleeps on the Floor in Our Town." Bring bedding items to the library during regular business hours.
Another bed building session is scheduled for Saturday, March 21, at 520 S. Front Street (Door #9) in Unity from 9 a.m.-1 p.m. The local organization, based in Spencer and serving a 25-mile radius, is out of beds, so there is a need right here in Central Wisconsin.
Note: The Community Room at the CCL will not be available for play on Thursday, March 5, and Friday, March 6,
during this annual community service event.
Friends meeting and meal
The Friends of the CCL will hold their annual meeting on Monday, March 9, at 6 p.m. in the RCU Community Room. The Friends group has been in existence over 25 years. New members interested in supporting the library through time, talent or treasure are invited to attend.
Sign up to work at Friends' events and be registered in a prize drawing. If you dislike meetings, this is the organization for you, as there is only one per year. The Friends group is more action than talk, so consider joining as an individual, family, or business to help at Friends' events.
Preceding the meeting, at 5:30 p.m., an appreciation meal will be provided to current Friends' members. The Irishthemed food is being donated by Forward Bank.
The CCL will have Library Fine Forgiveness Week March 9-14. Library patrons will be able to have their Colby library fines forgiven during that week. (Staff are not able to forgive fines from other libraries.) There is a $15 limit per card to the fine forgiveness promotion, and replacement costs for lost or damaged materials or lost library cards are not included in the offer. People who have not been using the library because of old fines on their cards are invited to come in during this time and start a new chapter in their reading/movie viewing life at the library.
Join children and caregivers on Wednesday, March 11, at 1 p.m. for story time. Stories about lions and lambs will be featured.
Dinner and a show
Mark your calendars for Friday, March 13. From 5-9 p.m. at the Colby VFW hall, the Friends of the CCL will be helping serve the VFW's delicious fish fry. A portion of the profits will go to the Friends organization, which supports the CCL's programs and projects. Make the evening extra special by attending the ShowCase Player's show A Nice Family Christmas, which begins at 7:30 p.m. at the Colby High School Theater.
The CCL Afternoon Book Club will meet on Tuesday, March 17, at 1 p.m. to discuss Blueprints by Barbara Delinsky.
The Evening Book Club will discuss
Against Medical Advice by James Patterson on Wednesday, March 18, at 6:30 p.m.
Doors of the RCU Community Room will open at 4 p.m. for adults on Friday, March 20, for Craft and Hobby Night. Bring along a project or two and enjoy the company of other adult crafters. An entrée will be ordered, but beverages and accompaniment dishes are encouraged.
The CCL has tax forms available. Remember to pick up the forms and instructions ASAP, because once they are gone, they are gone. The lobby display rack is filled with free forms. Others are available at the government websites and may be printed for a per-page fee.
Contact the library at 715-223-2000, consult the CCL Facebook page or website or "March" into the CCL for more information on any of these exciting March activities.