Posted on
Matmen rebound with win over Marathon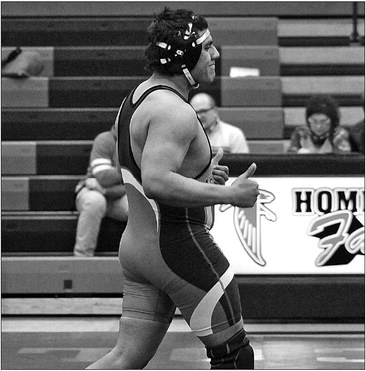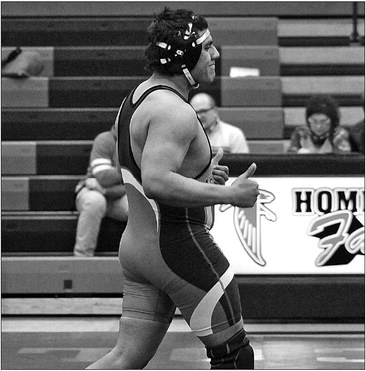 The Abbotsford/Colby wrestling co-op dropped a pair of Cloverbelt contests to Cadott and Stanley-Boyd, but recovered in time for the Cloverbelt Championships this Saturday by knocking off Marathon in a home dual on Tuesday.
72-6
It was anything but smooth sailing when the Abby/Colby wrestlers travelled to Cadott on Tuesday, Jan. 28.
The co-op was enjoying a three dual meet win streak heading into the contest. Meanwhile, Cadott was enjoying one of its finest seasons in its program's history, featuring a line-up that has no less than nine state ranked grapplers in D-3.
Led by NCAA D-1 Minnesota Gophers commit Brady Spaeth, Cadott romped to a 72-6 victory. River Halopka was the lone A/C wrestler to buck the trend, picking up six points with a pinfall victory over Nick Fasbender at 126.
Outside of that victory, no other wrestler could earn points. Carter Grewe came the closest, but fell in a tense 4-3 decision to Gavin Tegels at 195.
Cadott earned more points with Abby/ Colby forfeits in the heavyweight, 138 and 120 weight classes. Overall, Cadatt earned 42 points with seven pins, and enjoyed more points with one major decision and one technical fall.
54-20
The Abby/Colby matmen had little time to reflect on their loss to Cadott. They had to move on and focus on the next task - beating the Stanley-Boyd/ Owen-Withee co-op at the Conference Crossover in the Neillsville Fieldhouse on Friday..
Like their previous match, Abby/Colby's opponents featured multiple state ranked grapplers, including last year's 106 D-2 state champ Blaine Brenner.
Talon Severson took home the first points for Abby/Colby, earning a technical fall over Jack Wise in the 145 weight class for five points.
Brandon Vicente recorded a pinfall win in 14 seconds in the 170 weight class, and Andrew Jeske added another, pinning his opponent in 42 seconds.
Carter Grewe scored the last points for Abby/Colby with an 8-2 decision for three points.
The co-op forfeited the 120 and 138 classes, and suffered pins in the 106, 113, 160, 195 and heavyweight divisions.
48-21
Abby/Colby rebounded quickly on Tuesday, defeating Marathon in their final regular season meet before the conference tournament this Saturday.
Angel Diaz kicked things off with a pin in the 182 weight class,. The co-op raced out to an 18-0 lead from a forfeit in the 195 weight class and a Carter Grewe pin of Logan Werner at 220.
The Red Raiders closed the gap to 1812 when Devin Thums (285) and Grady Steinman (106) were pinned, but freshman Lucas Baumann (113) pinned his opponent for six points.
Both teams forfeited at 120, Abby/ Colby junior River Halopka received a forfeit at 126, and each forfeited 132 pounds. Jose Rodriguez pinned Nick Reynolds at 138 pounds to extend the co-op's lead to 36-12. Jake Sweno then won a hard-fought 10-3 decision against Abby/Colby sophomore Talon Severson at 145 pounds.
Senior Xavier Digman, wrestling on Senior Night, had one of the most exciting matches. Digman was pitted against Hector Pintor in the 152 pound division. Their match was tied at four points apiece after the first period.
In the second period, Pintor was awarded a point after wrestling official Cal Tackes gave Digman a technical violation for having locked hands.
Brandon Vicente pinned Marathon sophomore Nick Sommers at 170 pounds to end the dual meet.