Posted on
Heart tribute band to play at Tack Center on Feb. 13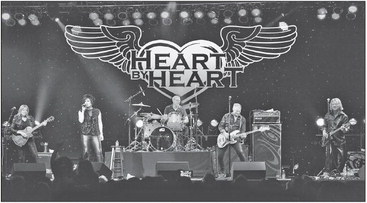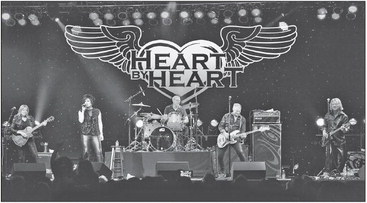 Few "tribute" bands have a connection to the group they honor; however, Heart by Heart certainly does.
As the original rhythm section for the American rock band Heart, bassist Steve Fossen and drummer Michael Derosier are the powerful driving force behind the band's classic hits, like "Barracuda," "Straight On," "Crazy On You," "Magic Man" and "Dog & Butterfly." Their incredible career with Heart established them in the annals of rock history, further proven by their 2013 induction into the Rock and Roll Hall of Fame.
Driven to recreate the songs of this classic band, Fossen and Derosier are back together with Heart by Heart, a group dedicated to performing this legendary music in the most genuine way possible.
The good news is they're coming to Spencer's LuCille Tack Center for the Arts on Thursday, Feb. 13 at 7 p.m.
In order to play the songs the way they were conceived, Fossen and Derosier surrounded themselves with musicians who shared their philosophy for excellence.
Lead vocalist Somar Macek delivers a "jaw dropping performance" with her vocal range and stage presence. Multitalented guitarist/keyboardist/vocalist Lizzy Daymont nearly brought Fossen to tears when he heard her and Macek harmonize for the first time. They sang together as if they were sisters. Chad Quist, a 35-year veteran touring guitarist, completes the band.
This incredible lineup considers it their responsibility to bring the music of Heart to the stage in its original form, bringing back memories by playing the songs as written and recorded. Having Mike and Steve on stage gives Heart by Heart an authenticity no other band can match.
This performance is sponsored in part by the generosity of Joe and Kathy Burnett, Sarah Graves and Patrick Kraus, Partners Bank, Rembs Funeral Homes – Greg and Tami Jackan and Families, Safford Dental, the National Endowment for the Arts and Wisconsin Arts Board.
Visit lucilletackcenter.com or call 715659-4499 for tickets or more information.