Posted on
simply a matter of who ….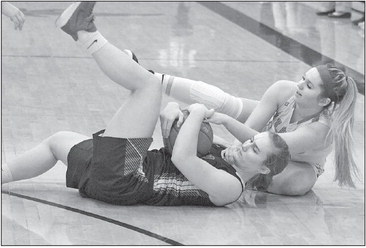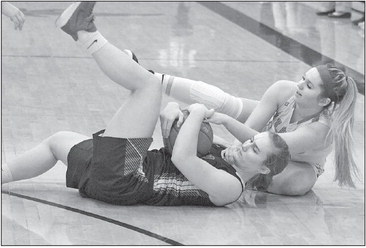 simply a matter of who wanted the game more. On Monday, it was the Falcons.
"They wanted the wins bad enough, and they didn't give up."
Edgar, 64-22
While the Falcons most recent game showcased Abbotsford at its best, last Friday's home game reminded the Falcons they still have plenty of work to do before they can challenge the top teams in the Marawood Conference.
The Falcons hosted a fast and team oriented Edgar Wildcats (10-5; 7-4 MSC) team that left Abby sputtering in its wake as Edgar created turnovers, turned them into points, and ran away with a convincing 64-22 point game.
Edgar relied on the one-two punch of MaKenna Guden and Gabbie Keim to establish their offense, and neither player disapponted, scoring 25 and 21 points.
Guden and Keim were lethal in the first half, scoring all but six of Edgar's first half points.
The Falcons on the other hand could never really get in a rhythm, and just one player, Mya Ruesch, was able to score against the Wildcats' length and speed.
Ruesch tallied six points in the first half, and Jayden Falteisek added two points as Abby went into the locker room down 41-8.
Abby found a way to stop Keim, double teaming her in the post, and forcing her to finish through contact, but Guden remained a one-woman wrecking crew, scoring 11 points in the final half.
The Falcons found more life on offense, with Catie Clement and Alea Graff each scoring a pair of buckets, but so too did the Wildcats, with six different players scoring at least once as Edgar out-paced Abby 23-14 in the last stanza.
Ruesch scored a team high 10 points, with Clement adding six and Graff four. Falteisek tallied two points.
The Falcons are now 2-1 in their last three games, and will face an even sterner test in their next game, a Thursday night game in Prentice against the 10-6 Buccaneers who remain just two games behind league leading Athens.
The varsity game is set to tip-off at 7:15 p.m. A victory there would go a long way in building towards next year - and for a potential post-season run in February.