Posted on
Falcons fall to Cardinals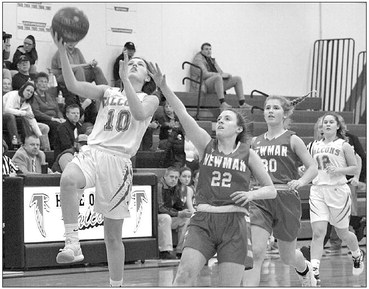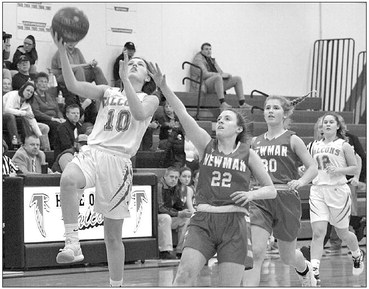 The Abbotsford Falcons girls basketball team continues to search for that elusive second win, and after nearly picking it up against Greenwood on Monday, Dec. 16, the Falcons got another crack at it against the Newman Catholic Cardinals on Friday, Dec, 20.
Abby played host to Newman Catholic (8-2; 4-0 MSC), who sits alone at the top of the Marawood - South Conference, and the Cardinals played like a top ranked team, racing out to an early lead.
The Falcons struggled to contain the Cardinals' offense, and Newman Catholic's defense put a stranglehold on Abbotsford's offense, and after one half of play, the Cardinals took a comfortable 4214 lead into the locker room.
But it was a different Falcons team that took the floor, and in a credit to their effort and determination, the Falcons put in a strong effort in the second half, finally finding their range on both sides of the ball.
The Falcons limited their visitors from Wausau to just 24 points in the second half and notched 18 points in the final frame.
While Abbotsford dropped the match 66-32, and with it their season record to 1-6, the Falcons had plenty of players make contributions on the court.
Senior guard Maggie Seefluth continues to lead the way for Abbotsford, averaging a team high 10 points per game. Seefluth scored 11 points against Newman Catholic.
Junior Mya Ruesch finished with eight points and had a team high five assists, and fellow junior Catie Clement added five points and a team high nine rebounds. Alea Graff pulled down eight rebounds and had two points. Shanna Kalepp also scored two points.