Posted on
Daycare operators face abuse charges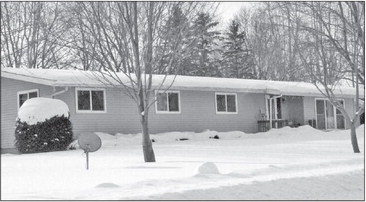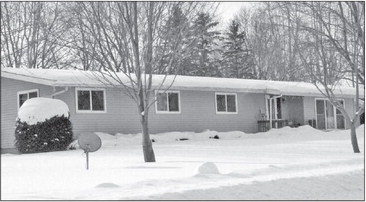 By Kevin O'Brien
A long-awaited criminal complaint against the owners of an Abbotsford daycare describes an environment where young children were routinely left confi ned in a dark room for hours at a time, occasionally given medication to make them fall asleep, and often subjected to both verbal and physical abuse.
The complaint filed in Clark County Circuit Court on Dec. 12 includes 25 charges, mostly felonies, against daycare owner Naomi Konieczny, 55, along with 20 charges against her daughter, Rachel Konieczny, 33, and one against her husband, Gary Konieczny, 53.
The charges were filed eight months after an April 3 inspection of the home -based daycare at 205 West Elm St., which revealed a pair of back bedrooms where children were strapped into car seats and high chairs. One child was found inside a pack-and-play with plywood placed on top to keep the child from crawling out.
The Clark County Department of Human Services first received a complaint about the daycare on March 26, based on statements from a child who "was very upset and crying about what she witnessed at the residence." A detective from the Colby-Abbotsford Police Department, along with social workers from Clark and Marathon counties and representatives from the Wisconsin Department of Children and Families,witnessed the conditions firsthand during the April 3 visit.
The daycare was immediately shut down and parents were called to retrieve their children. In the days that followed, police and social workers interviewed parents and children who had been attending the daycare.
Several parents said their children would often come home from the daycare with severe diaper rashes and seemingly very hungry. A few of the children appeared to be emotionally traumatized by their time at the daycare.
One child, age 3 at the time, was described as being "dazed and confused with a frightened look on her face" when she was picked up from the residence. Her parent also said she had nightmares and would be "lethargic and verbally unresponsive" for two hours at a time.
After a stay at the daycare in September of 2017, the child was described by her parent as being in "a catatonic state," unable to speak, and "could only moan." When the parents told Naomi that they would not be returning, they said she became "very angry," according to the criminal complaint.
Naomi was also accused of threatening to withhold food from the children and making verbal threats such as "If you don't knock that off, I'll cut your fingers off."
According to one witness interviewed by police, Rachel once grabbed a girl by the arm, threw her to the ground and said "animals don't belong on couches." Rachel was also accused of encouraging her own four-year-old daughter to be mean to the other kids.
Witnesses said there were as many as 25 kids in the house during the summer, and up to 16 there during the school year.
During the April 3 inspection, two children were in the living room, and Naomi said there were only four total in the house. However, when investigators entered a dimly lit back bedroom, they found six other children, "including two in older model high chairs with no toys or activities, two strapped into car seats on the bed, and two in packand- plays."
One of the state inspectors told Naomi "This is not good." She replied, "I know," according to the criminal complaint.
Investigators then opened the door to another dimly lit bedroom across the hallway that was cluttered with piles of boxes and clothing. They found a oneyear- old girl in a pack-and-play who had tear streaks on her face and seemed scared.
One of the investigators then discovered a two-year-old child in a pack-andplay covered with a sheet of plywood with nails protruding out and other materials. As the investigator was removing those items, Naomi reportedly yelled "Don't do that! He'll jump out!"
The social workers on scene had Rachel change the children's diapers. As she was carrying the two car seats out of the back room, she knocked them "against people and objects" and was described as "belligerent" to the social workers. The report also said she was "not gentle" with the kids and would make each child throw away their own diaper.
Police later found that some of the kids were given Benadryl, apparently to make them go to sleep while they were at the daycare.
When questioned about the accusations against her, Naomi admitted to having too many kids in her house at once and giving some of them Benadryl.
Naomi said the kids in the bedrooms were confined so they would stay away from electrical sockets and not pull the wallpaper off her bedroom walls. However, she admitted that parents would be angry if they saw the kids strapped in car seats and high chairs.
She also said she knew about the nails sticking out of the plywood covering the pack-and-play, but she said her husband was supposed to take them out.
In regards to verbally threatening the children, Naomi said the kids knew she was "joking."
Naomi told police that she has been doing child care since she was in high school and first got certified in Adams County about 20 years ago. She said she has been operating a daycare in Clark County for about 15 years.
The daycare on Elm Street has previously been cited for having too many kids on site at once.
When asked about disciplining the children, Rachel said the kids would get their fingers slapped after three verbal warnings, but she also admitted that she thought her mother hit the kids too hard sometimes.
Rachel also acknowledged that some of the kids would be kept in the back bedrooms the entire time they were there, as much as seven hours a day.
Just like her mother, Rachel acknowledged that parents would be very upset if they knew how their kids were being treated at the daycare. She herself described the confinement as "inhumane torture" that was "no different...than prisoner of war camps."
Her father, Gary, said he would sometime change the kids' diapers and would use his arm to hold their legs up, but he denied any "forceful grabbing."
Gary also admitted to seeing kids sleeping on the floor and kept in high chairs the entire time they were there.
"He said sometimes he felt bad about it, but he didn't say anything," the complaint states.
Naomi faces 25 different charges, including 13 counts of felony child neglect, seven counts of recklessly endangering safety, two counts of causing mental harm to a child and one count of child abuse, recklessly causing harm as party to a crime. She also faces one misdemeanor count of neglecting a child and a misdemeanor charge of operating a daycare without a license.
Rachel faces 20 felony charges, including 16 counts of neglecting a child, two counts of causing mental harm to a child, one count of recklessly endangering safety and one count of child abuse, recklessly causing harm as party to a crime.
Gary faces one charge of recklessly endangering safety as a party to a crime.
An initial appearance in Clark County Circuit Court has been scheduled for Jan. 10 for all three suspects.