Posted on
Falcons fall to Auburndale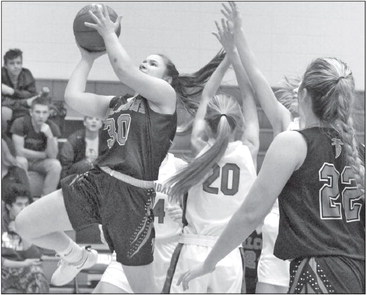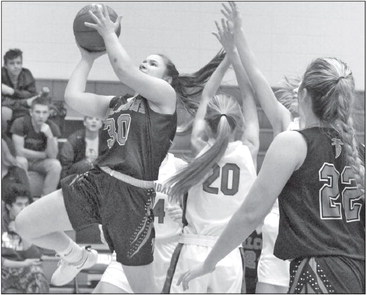 The Abbotsford Falcons girls basketball team could not find a winning formula against the height and length of the Auburndale Apaches on Friday, Dec. 6, falling on the road to their Marawood South opponent 61-13.
The Falcons were hoping to build off their first victory of the season, a 4339 victory at home against the Granton Bulldogs on Tuesday, Dec. 3, but the Apaches came in with a distinct height advantage.
Time and time again, Auburndale used their size in the post to crash the defensive glass for rebounds, or kept the Falcons out of the paint to earn second chance points with offensive rebounds.
That same size limited the Falcons ability to score in the paint. Abbotsford played solid defense in the opening minutes of the game, with the score sitting at 7-3 for Auburndale after the first five minutes.
But with Abbotsford's touches in the paint limited, and their three pointers refusing to fall, Auburndale finally found its rhythm on offense, and raced out to an early 38-7 lead after the first half.
The Falcons continued to struggle to get shots off in the second half, and continued to struggle to score.
The Apaches continued to add points, with two players in double digits, while no player for Abbotsford scored more than three points during the battle between North and South Marawood teams.
Senior Jayden Falteisek, junior Mya Ruesch and senior Maggie Seefluth all finished with three points apiece.
Junior Catie Clement chipped in with two points, and sophomore Alea Graff added one point.
The Falcons will look to put the loss behind them as they continue to improve and get better as a team, with the heart of the season approaching.