Posted on
Swimmers top Antigo in dual meet action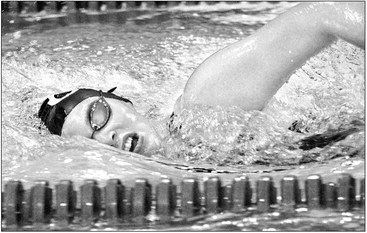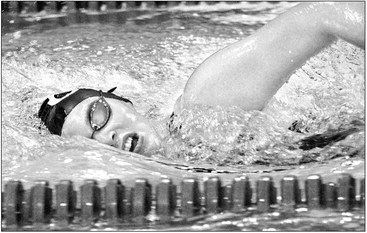 By Ross Pattermann
The Colby/Abbotsford swim co-op picked up their second dual meet victory on Thursday, Oct. 17, stopping the Antigo Red Robins on the road in a Great Northern Conference meet.
It was the co-op's most dominate effort yet in 2019, as the swimmers achieved multiple personal bests, swept multiple events, and outpointed Antigo 107 to 63.
"After converting the times we as a team had 12 personal best times," head coach Monica Tesmer said. "Now we begin looking ahead to the conference meet and then sectionals."
Thursday's meet featured a pool that was measured in meters, not yards, but that difference had no impact on the coop, as the swimmers were victorious in seven events.
The swimmers kicked off the event with the 200-meter medley relay. The team of Sahanna Kussrow, Erin Voss, Zanza Haemer and Bobbie Lee placed second in 2:39.41. Not scoring, but placing fourth, was the relay team of Chase Klemetson, Hailey Meyer, Josie Hoppe and Thea Fellenz in 3:05.35.
The second event of the meet was the 200-meter freestyle race. Abby/Colby swept the top three spots. In first was Brooklyn Filtzkowski in 2:38.50, in second was Sierra Ramker in 2:41.31 and taking third was Paige Klement in 2:48.43.
The following event was the 200-meter IM. The co-op saw three swimmers finishing inside the top five and earn points. Lexi White placed second in 3:05.89, Kussrow was third in 3:14.91 and Ivee Conley placed fifth in 3:46.63.
The fourth race was the 50-meter freestyle. Colby/Abby had three swimmers in the junior varsity portion and had all three varsity swimmers scored points.
In the JV 50-meter freestyle, Fellenz finished in 40.01, Klemetson was second in 40.16 and Vivi Yang was third in 52.99.
In varsity action, senior Elizabeth Stange earned the co-op's second first place finish, taking the 50-meter freestyle in 29.79. Lanie Hediger quickly followed, taking second in 31.42 and in fourth was Morgan Weber in 32.16.
The next race was the 100-meter butterfl y. Colby/Abby had two swimmer inside the top three. Weber placed second in 1:20.51 and Hoppe was third in 1:35.62.
In the 100-meter freestyle race two junior varsity swimmers competed for the co-op. Lee finished in 1:18.20 and Haemer swam in 1:20.94.
In the varsity 100-meter freestyle race Colby/Abby once again swept the top three spots. Stange won her second event of the night, capturing the race in 1:08.71. White placed second in 1:12.13 and Ramker was third in 1:12.81.
Colby/Abby was first in another event, with Filtzkowski taking her second race of the night, winning the 400-meter freestyle in a time of 5:31.83. Hediger was just four seconds behind, taking second in 5:35.38, and Conley was fifth in 6:58.41.
The co-op took the top two spots in the 200-meter freestyle relay. The team of Weber, White, Stange and Hediger was first in 2:08.23, and the team of Voss, Ramker, Lee and Filtzkowski was second in 2:14.49.
Not scoring points, but placing fourth, was the team comprised of Meyer, Fellenz, Klemetson and Hoppe in 2:39.97.
The 100-meter backstroke followed, with Kussrow placing second in 1:27.73, Klement earned third in 1:29.10 and Haemer was fifth in 1:31.28.
The final individual race of the meet was the 100-meter backstroke. Voss took the event with her time of 1:35.98, and Meyer was third in 1:47.49.
The last event of the night was the 400-meter freestyle relay. Colby/Abby took first with the team of White, Weber, Stange and Hediger in a time of 4:45.65.
Theteamof Ramker,Kussrow,Klement and Filtzkowski was third in 5:10.07. Not scoring, but taking fifth was the team of Lee, Meyer, Haemer and Hoppe in 5:43.03.
Dive Meet
The Colby/Abbotsford swim co-op hosted a dive meet on Monday, Oct. 21, with teams from Ladysmith, Menomonie, Rice Lake and Tomahawk in attendance. The dives were not scored, but did serve to make Erin Voss, Morgan Weber and Zanza Haemer eligible for sectionals, as all three divers improved their scores and recorded two 11 dive meets. Three swimmers, Lexi White, Josie Hoppe and Hailey Meyer, participated in six dives for more experience.