Posted on
Stratford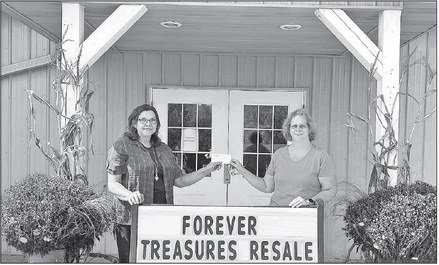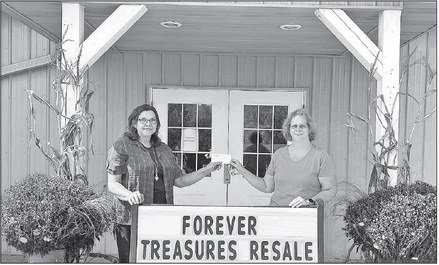 COMMUNITY LIVING
Send Stratford news to: RR@tpprinting.com phone: 715-223-2342 fax: 715-223-3505 P.O. Box 677 103 West Spruce Street Abbotsford, WI 54405 Trick or treat
The village of Stratford is holding this year's Halloween trick or treat from 5:30-7:30 p.m. on Saturday, Oct. 31.
Trunk or Treat
Zion Lutheran and St. Joseph's Catholic churches are participating in Trunk or Treating, located on the street in front of Klemme Park in downtown Stratford, during the village's treat or treating hours between 5:30-7:30 p.m. on Halloween.
People should let the Zion Lutheran Church office know if they'd like to sign up to be one of the "trunks" and join in the fun. Those who sign up will need to be set up by 5 p.m. on Saturday, Oct. 31, on the street in front of Klemme Park.
Virtual story time
The Marathon County Public Library will live stream virtual story times at 10 a.m.
every Tuesday and Thursday until Thursday, Oct. 29, on Facebook live.
Parents and their children can access these story times by visiting MCPL's Facebook site at www.facebook.com/ MCPL.Wausau.
Virtual story time is free. Poeple can call MCPL at 715-261-7220 for more information.
Blood donation
A blood drive will be held from 3:30-6:30 p.m. on Tuesday, Oct. 27, at the VFW Clubhouse. People are encouraged to walk in the door of the VFW Clubhouse to donate blood.
Grab & Go Crafts
Children and their parents can drop by the Marathon County Public Library's Stratford Branch to pick up a craft kit based on the popular story "Leaf Man," by author Lois Ehlert until this Friday, Oct. 23.
Along with supplies that will allow children to Make "Leaf Man" inspired puppets, each kit will also contain a link to view an online reading of the story.
Parents should make an appointment for a visit to the Stratford library or for curbside pickup to particpate.
Kits are free and limited to one for each child.
People can call the Stratford library at 715-687-4420 to obtain more information.
Steak feed
The Stratford VFW will hold a steak feed from 4:30-8 p.m. on the first Tuesday of each month at its clubhouse located on STH 97. Dine in or carry outs are available by calling 715-687-3114.