Posted on
Send Stratford news to: RR@tpprinting.com ….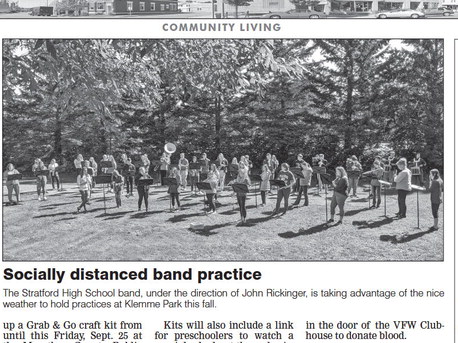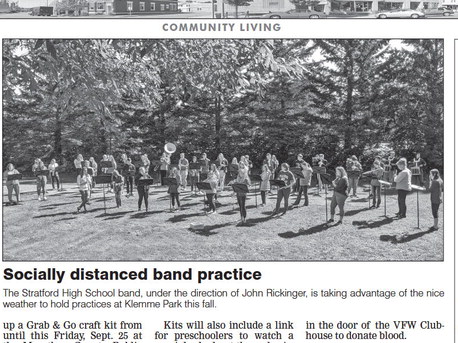 Send Stratford news to: RR@tpprinting.com phone: 715-223-2342 fax: 715-223-3505 P.O. Box 677 103 West Spruce Street Abbotsford, WI 54405 College graduates
Four students from Stratford earned college degrees from UW-Stevens Point in spring of 2020.
The college graduates from Stratford are Trenton Heckel, associate of arts and sciences degree; Tianna Hughes, bachelor of science degree in health promotion; Kjersten Niskanen, bachelor of fine arts degree in graphic design and MaryAnn Stangl, associates of arts and sciences degree, Magna Cum Laude.
Grab & Go crafts
Elephants are giant, majestic creatures, and preschoolers can make an elephant-inspired craft of their own by picking up a Grab & Go craft kit from until this Friday, Sept. 25 at the Marathon County Public Library's Stratford Branch, located at 213201 Scholar St.
Kits will also include a link for preschoolers to watch a special elephant-themed virtual story time online. Kits are limited ot one per child. Parents wanting more information on this event should call the Stratford library at 715-687-4420.
Blood donation
A blood drive will be held from 3:30-6:30 p.m. on Tuesday, Oct. 27, at the VFW Clubhouse. People are encouraged to walk in the door of the VFW Clubhouse to donate blood.
Virtual story time
The Marathon County Public Library will live stream virtual story times at 10 a.m. every Tuesday and Thursday until Thursday, Oct. 29, on Facebook live.
Parents and their children can access these story times by visiting MCPL's Facebook site at www.facebook.com/MCPL. Wausau.
Virtual story time is free. Poeple can call MCPL at 715-261-7220 for more information.