Posted on
Send Stratford news to: RR@tpprinting.com ….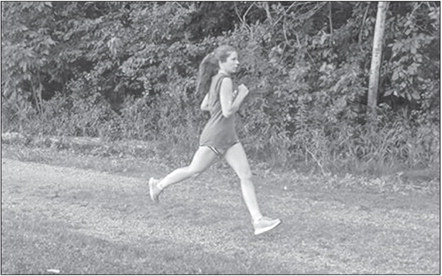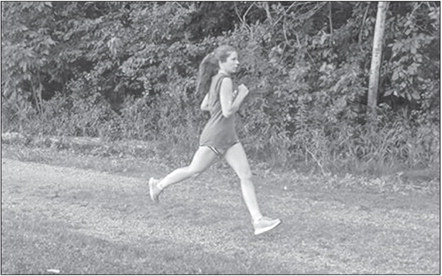 Send Stratford news to: RR@tpprinting.com phone: 715-223-2342 fax: 715-223-3505 P.O. Box 677 103 West Spruce Street Abbotsford, WI 54405 Music on the Water
BEPCO (Big Eau Pleine Citizen's Organization) will sponsor music on the Big Eau Pleine from 3-7 p.m. this Saturday, July 25.
People should bring their boats, pontoons, jet skis and any other device to float in near Spindler Bridge and Mayerl boat landing.
School supply drive
Marshfield Area United Way's annual "Supplies 4 Success" Backpack and School Supply Drive will collect supplies for area children from this Monday, July 27, until Thursday, Aug. 6.
Last year, the backpack and school supply drive helped 637 children from the Marshfi eld, Auburndale, Granton, Greenwood, Loyal, Pittsville, Spencer and Stratford school districts.
Individual people and businesses can help area children begin this school year ready to learn by donating backpacks and school supplies to drop off at the following locations: Associated Bank in Marshfield and Pittsville, Century 21 Realty, Christ Lutheran Church, Citizens State Bank in Marshfi eld and Spencer, First Choice Credit Union, Forward Bank in Marshfield and Greenwood, Partners Bank in Marshfield, Spencer and Stratford, MACCI, Marshfield Area United Way and Simplicity Credit Union.
This year a virtual supply drive will also be offered. People can sponsor a backpack full of supplies for $40 or purchase supplies for $25 by visiting https://www.marshfi eldareaunitedway.org/sponsor- backpack.
Any businesses or organizations holding a school supply drive within their companies who'd like them picked up should call the United Way at 715-384-9992 to schedule a pickup time, if it hasn't already been done.
Families with school children needing extra help this back to school season, and the students are enrolled in free or reduced lunch, should please call the United Way office prior to Friday, July 31, to register for school supplies.
Blood donation
Blood drives will be held from 3:30-6:30 p.m. on Tuesdays, Aug. 25 and Oct. 27, at the VFW Clubhouse.
People are encouraged to walk in the door of the VFW Clubhouse to donate blood.
Preschool starting
St. Joseph Catholic School in Stratford will offer a new preschool learning center, which will provide a playbased learning environment, for children ages three and four during the upcoming 2020-21 school year.
Parents with children who'll be three years old by Sept. 1 should call St. Joseph Catholic School at 715-687-4145 to learn more about this new program and how they can enroll their children into the new preschool learning center. Children need to be potty trained to participate.
Dean's list
Nicole Leggon of Stratford, a freshman studying in the College of Liberal Arts, was awarded to the dean's list at the University of Minnesota Twin Cities for the 2020 spring semester.
Stratford High School graduate Meagahn Telschow, who lives in rural Edgar, was named to the dean's list at Drake University in Des Moines, Iowa, for the 2020 spring semester.
Fitness center open
The Knoll Fitness Center inside Stratford High School reoponed last week. It'll now be open to adult members from 5 a.m. until 7 p.m., but closed for cleaning from 11 a.m. until noon, on Mondays thru Fridays. The fitness center is open from 8 a.m. until 5 p.m. on Saturdays and Sundays.
Adult members need to sign up for time slots to use the fitness center on the following website: http://www.stratford. k12.wi.us/site/default. aspx?DomainID=1336.
A maximum of 10 adults are allowed to use the fitness at a time. Minor children aren't allowed in the fitness center at this time.
Library available
The Marathon County Public Library Stratford Branch is open with limited services by appointment.
Stratford library will be open the following hours by appointment: Mondays, 10 a.m. until 2 p.m.; Tuesdays, 3-7 p.m.; Wednesdays, noon until 4 p.m.; Thursdays, 1-5 p.m. and Fridays, 10 a.m. until 2 p.m.
The library will also still offer curbside pickup of items from 2-4 p.m. on Mondays, 1-3 p.m. on Tuesdays, 10 a.m. until noon on Wednesdays, 5-7 p.m. on Thursdays and 2-4 p.m. on Fridays.
People need to call the Stratford library at 715-687-4420 to make an appointment to visit the library during its limited hours, or to request curbside pickup.
Steak feed
The Stratford VFW holds a steak feed from 4:30-8 p.m. on the first Tuesday of each month, at its clubhouse located on STH 97.
Dine in or carry outs are available by calling 715-687-3114.
College graduate
Heather Miller of Stratford graduated from UW-Eau Claire in May with a bachelor of science degree in nursing.