Posted on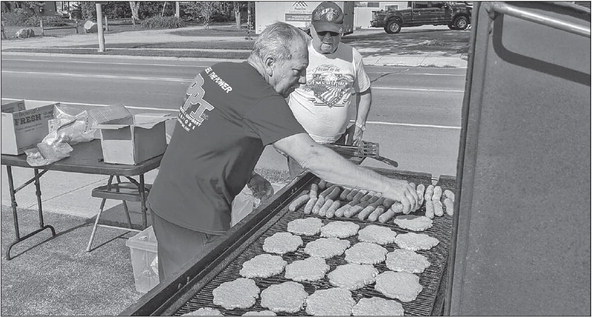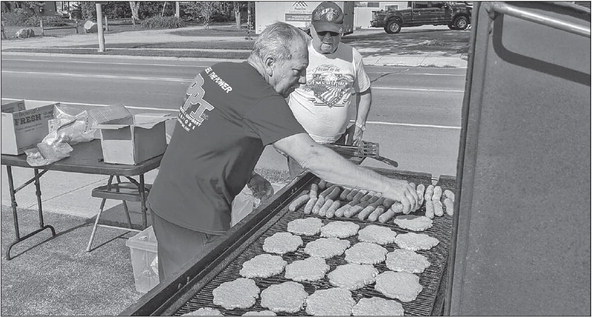 Send Stratford news to: [email protected] phone: 715-223-2342 fax: 715-223-3505 P.O. Box 677 103 West Spruce Street Abbotsford, WI 54405 Middle school honors
Stratford Middle School has announced its honor roll for the fourth quarter of the 2019-20 school year.
Honors
Grade six: Trygve Aschenbrenner, Brady Berg, Ryan Christopherson, Colin Cournoyer, Lily Dabbert, Hailey Fecker, Hayden Fecker, Eire Fisher, Drew Gage, Mason Hollatz, Alexa Krieg, Sylvia McMeeken, Ireland Moran, Jaegar Ormond, Cody Randow, Calvin Rasmussen, Jack Remus, Isabelle Schill, Gracie Schmidt, Meadow Schmidt, Riley Spindler, Paige Treutel, Tria Tubbs, Brooks Vanderhoof, Hailey Wiesman, Lucy Zaleski and Zander Zawislan.
Grade seven: Jesse Bauer, Addison Bauman, Drew Bruesewitz, Kayla Casperson, Gavin Cepress, Alec Chapel, Trenton Cournoyer, Andrew Dickinson, Garrett Drexler, Taylor Gawlikoski, Kyler Gollubske, Ethan Heeg, Matthew Kolb, Claire LaPointe, Cayden Leonhardt, Abbigail Lewerenz, Mckenzie Novotny, Mason Oertel, Laney Pankratz, Emma Roeper, Emerson Roy, Hunter Schmidt, Jett Schoenherr, Kalyn Schueller, Maggie Schwabe, Breleigh Skaya, Maci Stueber, Alex Trowbridge, Jack Tubbs, Walker Weis, Derek Wiese, Caleb Wrensch, Trevor Zawislan and Garrett Zuelke.
Grade eight: Madelyn Danielson, Abbigail Dennee, Brandon Drexler, Peyton Drexler, Rachel Fischer, Matthew Folz, Payton Glenn, Ashley Hollatz, Sailor Kauffman, Koehler Kilty, Ava Kramer, Aliya Manecke, Nathan Remus, Brady Schmidt, Roman Schmidt, Ashlyn Solinsky, Cole Tichy, Sadie Weigel, Carissa Weis, Kressa Wenzel, Henry Zaleski and Landon Zawislan.
High school honor roll
Stratford High School has announced its honor roll for the fourth quarter of the 2019-20 school year.
Honors
Grade nine: Ryan Becker, Tessa Berg, Brooke Bohman, Samantha Budtke, Lydia Burrows, Lexie Christopherson, Evan Danielson, Kayla Drexler, Brooke Faber, Sara Fischer, Jasmine Grell, Rachel Jennings, Sydney Kafka, Mercedes Kramer, Lauren Kraus, Lance Krieg, Allison Lindner, Ashley Lindner, Bailey Linzmaier, Sophia Meyer, Ian Mikelson, Tessa Miller, Jackson Ormond, Kenidi Palmer, Sonia Peterson, Conner Radtke, Chloe Schafer, Braeden Schueller, John Seitz, Olivia Seitz, Emma Jo Sutton, Conner Weigel, Ava Weix, Ashton Wrensch and Lily Yoder.
Grade 10: Brett Bangart, Noah Barrett, Jaden Bauer, Caden Bruesewitz, Hailey Chapel, Kaedyn Dahl, Delaney Dennee, Gavin Drexler, Alexis Folz, Lydia Golbach, Kaden Griesmer, Darin Heeg, Carolynn Hiebl, Dylan Hollatz, Dillon Kirsch, Gavin Kirsch, Kambria Leonhard, Kylee Manecke, Heidi Moen, Tanner Oertel, Sabrina Schmidt, Zachary Seitz, Olivia Spindler, Maria Stuttgen, Devin Ulrich, Dawson Weisenberger, Elizabeth Wenzel, Megan Wiese, Allison Wiesman, Lauryn Wiesman, Sarah Zuelke and Allyson Zuleger.
Grade 11: Kaitlyn Asplund, Riley Bauman, Sydney Busche, Drey Drexler, Cole Ebner, Camryn Fisher, Riley Flink, Kelsey Fons, Leonardo Franzese, Mikayla Guldan, Gracie Hauke, Tyler Holcomb, Zachary Johnson, Joseph Kloos, Hannah Krueger, Adam Lieders, Sarah Martin, Shawna Moen, Abbigail Oertel, Autumn Oertel, Maria Schoenfuss, Dalton Schoenherr, Max Vanderhoof, Kale Weisenberger and Tristan Wirkus.
Grade 12: Clare Bargender, Riley Bento, Devyn Dahlke, Dawson Danen, Devin Dennee, Trevor Dennee, Calli Drexler, Jaxson Fabry, Matthew Handrick, Kaden Haupt, Ashley Heiden, Olivia Hoffman, Sophia Hoffman, Rose Huther, Elizabeth Jennings, Easton Kilty, John Kloos, Paige Kolbeck, McKenna Krall, Tyler Lappe, Jenna Lieders, Brenna Manecke, Michael Mootz, Isabelle Multerer, Ashley O'Neil, Lexi Ossmann, Devyn Palmer, Erica Papini, Madeline Pavloski, Jessamae Rice, Megan Schmidt, Kamryn Schueller, Max Schwabe, Hannah Stoiber, Coy Stueber, Isaac Thompson, Saige Tichy, Cole Varsho, Angellia Verdone and Tucker Zawislan.
No Lions brat fry
The Stratford Lions Club has decided not to hold its brat fry on Friday, July 10, because of the coronavirus pandemic.