Posted on
Stratford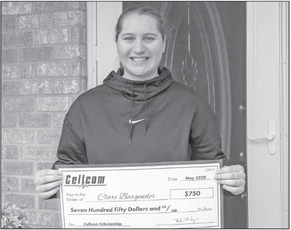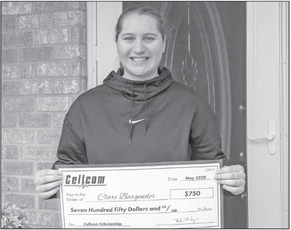 COMMUNITY LIVING
Send Stratford news to: RR@tpprinting.com phone: 715-223-2342 fax: 715-223-3505 P.O. Box 677 103 West Spruce Street Abbotsford, WI 54405 VFW brat fry
The Stratford VFW will hold a brat fry from 9 a.m. until 4 p.m. this Friday, June 26, in the Provision Partners gas station parking lot.
VFW members will have another brat fry at the same location on Friday, July 17, and also sometime in August.
Preschool starting
St. Joseph Catholic School in Stratford is beginning a new preschool learning center, which will provide a playbased learning environment, for children ages three and four during the upcoming 2020-21 school year.
Parents with children who'll be three years old by Sept. 1 should call St. Joseph Catholic School at 715-687-4145 to learn more about this new program and how they can enroll their children into the new preschool learning center. Children need to be potty trained to participate.
Youth event
From now until Saturday, June 27, children can visit the Marathon County Public Library's Stratford Branch, located at 213201 Scholar St., and pick up a Grab & Go kit related to the famous story of "Jack & the Beanstock."
Kits will be offered curbside and will contain a bean seed, supplies to grow the seed and a link to an online video of library staff reading the story. The kits are free but limited to one per child.
People can call the Stratford library at 715-687-4420 for more information on the bean kits.
Library now open
The Marathon County Public Library Stratford Branch is open with limited services by appointment.
Stratford library will be open the following hours by appointment: Mondays 10 a.m. until 2 p.m.; Tuesdays, 3-7 p.m.; Wednesdays, Noon until 4 p.m.; Thursdays, 1-5 p.m. and Fridays, 10 a.m. until 2 p.m.
The library will also still offer curbside pickup of items from 2-4 p.m. on Mondays,1-3 p.m. on Tuesdays, 10 a.m. until Noon on Wednesdays, 5-7 p.m. on Thursdays and 2-4 p.m. on Fridays.
People need to call the Stratford library at 715-687-4420 to make an appointment to visit the library during its limited hours, or to request curbside pickup.
Blood drives
Blood drives will be held from 3:30-6:30 p.m. on Tuesdays Aug. 25 and Oct. 27 at the VFW Clubhouse.
People are encouraged to walk in the door of the VFW Clubhouse to donate blood.
Steak feed
The Stratford VFW will hold a steak feed from 4:30-8 p.m. on Tuesday, July 7.t