Posted on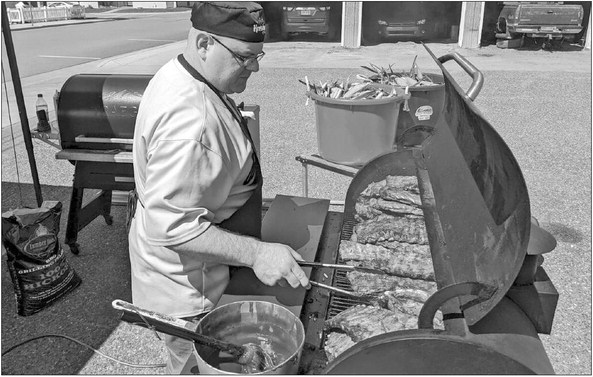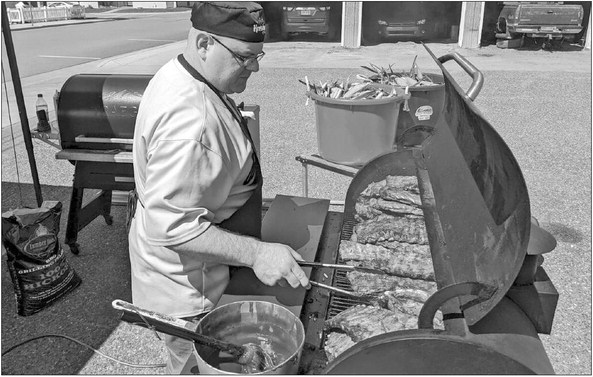 Send Stratford news to: [email protected] phone: 715-223-2342 fax: 715-223-3505 P.O. Box 677 103 West Spruce Street Abbotsford, WI 54405 High school honors
Stratford High School has announced its honor roll for the third quarter of the 2019-20 school year.
High Honors
Ninth grade: Ryan Becker, Tessa Berg, Brooke Bohman, Samantha Budtke, Lydia Burrows, Lexie Christopherson, Evan Danielson, Audrey Dillinger, Kayla Drexler, Brooke Faber, Sara Fischer, Jasmine Grell, Rachel Jennings, Victor Junemann, Sydney Kafka, Mercedes Kramer, Lauren Kraus, Lance Krieg, Allison Lindner, Bailey Linzmaier, Sophia Meyer, Ian Mikelson, Tessa Miller, Jackson Ormond, Kenidi Palmer, Sonia Peterson, Conner Radke, Chloe Schafer, Braeden Schueller, John Seitz, Olivia Seitz, Emma Jo Sutton, Conner Weigel, Remi Weiss, Ava Weix, Ashton Wrensch and Benjamin Zuelke.
Tenth grade: Brett Bangart, Noah Barrett, Jaden Bauer, Mei Bean, Caden Bruesewitz, Hailey Chapel, Kaedyn Dahl, Camden Daul, Delany Dennee, Gavin Drexler, Alexis Folz, Lydia Golbach, Kaden Griesmer, Tyler Heckel, Darin Heeg, Carolynn Hiebl, Dylan Hollatz, Dillon Kirsch, Gavin Kirsch, Kambria Leonhard, Kylee Manecke, Heidi Moen, Tanner Oertel, Leslie Rojas, Kara Schara, Sabrina Schmidt, Zackary Seitz, Olivia Spindler, Maria Stuttgen, Devin Ulrich, Alexander Weis, Elizabeth Wenzel, Megan Wiese, Allison Wiesman, Lauryn Wiesman, Sarah Zuelke and Allyson Zuleger.
Eleventh grade: Alyssa Berens, Kaley Bloom, Justin Briggs, Sydney Busche, Drey Drexler, Cole Ebner, Camryn Fisher, Leonardo Franzese, Mikayla Guldan, Gracie Hauke, Tyler Holcomb, Zachary Johnson, Joseph Kloos, Tucker Knoeck, Hannah Krueger, Makenna Leonhardt, Adam Lieders, Sarah Martin, Shawna Moen, Kolby Mueller, Lauryn Nagel, Abbygail Oertel, Autumn Oertel, Laura Robus, Maria Schoenfuss, Kayla Serwe, Max Vanderhoof, Kale Weisenberger and Tristan Wirkus.
Twelve grade: Nicholas Asplund, Clare Bargender, Mandy Benz, Andrew Chapel, Devyn Dahlke, Dawson Danen, Devin Dennee, Trevor Dennee, Calli Drexler, Jaxson Fabry, Nicholas Fox, Matthew Handrick, Kaden Haupt, James Heeg, Ashley Heiden, Olivia Hoffman, Sophia Hoffman, Rose Huther, Elizabeth Jennings, Easton Kilty, Paige Kolbeck, McKenna Krall, Tyler Lappe, Jenna Lieders, Brenna Manecke, Jaykob Mikelson, Dawson Moen, Michael Mootz, Isabelle Multerer, Ashley O'Neil, Lexi Ossmann, Erica Papini, Madeline Pavloski, Jessamae Rice, Rachel Riesen, Megan Schmidt, Kamryn Schueller, Max Schwabe, Hannah Stoiber, Coy Stueber, Logan Stueber, Isaac Thompson, Saige Tichy, David Tonche, Jordan Van Schyndel, Cole Varsho, Angellia Verdone, Courtney Williams, Tucker Zawislan and Hannah Zuelke.
Honors
Ninth grade: Annalee Casperson, Kash Dahl, Keegan Fisher, Sawyer Grabow, Izaiah Hadlock, Ella Heidmann, Billie Hoffman, Hailey Homann, Sadie Kauffman, Trista Larocque, Ashley Lindner, Emma Mielke, Brayden Miller, Alexander Mueller, Shaylee Overholt, Katrina Purvis, Logan Schmidt, Caylee Van Horn, Brayden Weber, Lily Yoder and Bethany Zimmermann.
Tenth grade: Brayan Anguiano Contreras, Laura Aschenbrenner, Connor Dillinger, Leilani Gouveia, Ashtyn Kuehn, Kassidy Landwehr, Cole Marten, Cameron Mootz, Anna Peterson, Samuel Reiff, Gordon Rundle III, Addison Schafer, Marah Schillinger, Brenda Stack, Dawson Weisenberger and Garet Zoellick.
Eleventh grade: Kaitlyn Asplund, Tyler Bastman, Riley Bauman, Riley Curtis, Halle Fecker, Kelsey Fons, Hunter Ford, Luke Gaulke, Kix Grabow, Grace Greenberg, Spencer Griepentrog, Emily Hughes, Sydney Kauffman, Joshua Leick, Isaac Nikolai, Andrea Schallock, Colten Schillinger, Tanaya Schillinger, Dalton Schoenherr, Jacob Skroch, Antonio Verdone, Janilee Weiland, Keegan Weiler and Benno Wenzel.
Twelve grade: Benjamin Barten, Riley Bento, Vaughn Breit, Chase Flink, Matthew Goode, John Kloos, Jaidyn Kopplin, Derek Kraus, Devyn Palmer, Justin Radke, Austyn Rauch, Teddy Redman, Chandler Schmidt, Justin Schoenherr, Dayne Singer, Oscar Telschow, Curtis Van Horn, Jaden Weiland and Janaya Weis.
Blood drives
There will still be a blood drive from 3:30-6:30 p.m. on Tuesday, June 23, at the VFW Clubhouse.
Other blood drives at the VFW Clubhouse are scheduled for Aug. 25 and Oct. 27.
People are encouraged to walk in the door of the VFW Clubhouse to donate blood.
Community garden
Village of Stratford residents can make plans now to reserve a four feet by eight feet garden plot located at Klemme Reserve.
People can find the plot registration form and gardener's agreement on the village's website. Village residents can click on the forms tab on the website, or pick them up at the Stratford Municipal Building.
Garden plots are free of charge and offered to village residents on a first come basis.
Shindig is cancelled
The Rozellville Shindig that was originally scheduled on Saturday, Aug. 8, has been cancelled because of the ongoing uncertainty about COVID-19.
Library item pickup
The Marathon County Public Library Stratford Branch is offering curbside pickup of materials.
People must call the Stratford library at 715-687-4420 from 10 a.m. until 2 p.m. on Mondays, Tuesdays, Thursdays and Fridays, and from 2-6 p.m. on Wednesdays to schedule awhen to pick up items, and then arrive at that time.
Virtual driver's ed
Stratford students in eighth through 11th grades can visit the school district's Facebook page to sign up for Virtual Driver's Education class from June 9 until July 2.
Students who turned 14 years old on Jan. 1, 2020, can take the classroom portion of driver's education. There is no cost for this class.
The behind the wheel portion is done throughout the year. Students who have successfully completed the classroom part of driver's education can take the behind the wheel instruction. There is a fee for the behind the wheel training that will be determined by the school board.
After students submit the online form on the school district's Facebook page, they will receive a course code to use to sign up for the driver's education class in Google classroom.