Posted on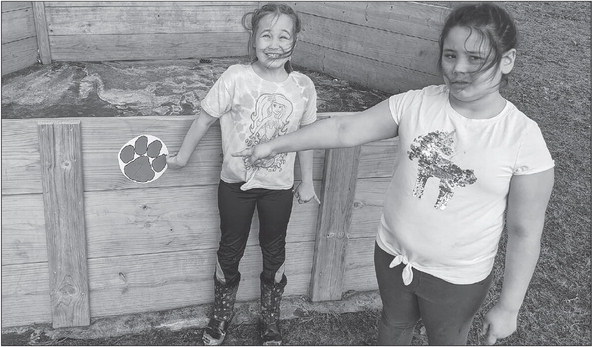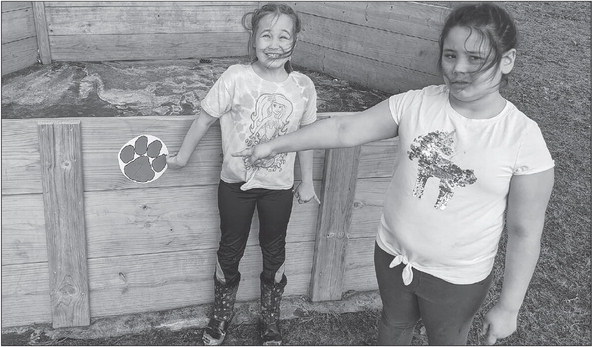 Send Stratford news to: [email protected] phone: 715-223-2342 fax: 715-223-3505 P.O. Box 677 103 West Spruce Street Abbotsford, WI 54405 Middle school honors
Stratford Middle School has announced its honor roll for the third quarter of the 2019-20 school year.
High Honors
Sixth grade: Trygve Aschenbrenner, Brady Berg, Coltan Breit, Amanda Budtke, Ryan Christopherson, Colin Cournoyer, Lily Dabbert, Carley Ehrike, Hailey Fecker, Hayden Fecker, Eire Fisher, Lucas Forrest, Mason Hollatz, Mathias Kaiser, Alexa Krieg, Gracie Krummel, Allie Leonhardt, Sylvia McMeeken, Mason Miller, Ireland Moran, Matthew Mueller, Jaegar Ormond, Seth Ostricki, Cody Randow, Calvin Rasmussen, Jack Remus, Isabelle Schill, Gracie Schmidt, Meadow Schmidt, Robin Serwe, Riley Spindler, Brody Thomer, Paige Treutel, Tria Tubbs, Brooks Vanderhoof, Hailey Wiesman, Lucy Zaleski and Zander Zawislan.
Seventh grade: Jesse Bauer, Addison Bauman, Cooper Bosmans, Drew Bruesewitz, Kayla Casperson, Gavin Cepress, Alex Chapel, Trenton Cournoyer, Andrew Dickinson, Kassedy Downey, Ethan Heeg, Matthew Kolb, Dylan Lange, Cayden Leonhardt, Abbigail Lewerenz, Carter Lueck, Brandon Messmann, Mckenzie Novotny, Laney Pankratz, Emma Roeper, Emerson Roy, Hunter Schmidt, Jett Schoenherr, Kalyn Schueller, Maggie Schwabe, Breleigh Skaya, Maci Stueber, Alex Trowbridge, Jack Tubbs, Walker Weis, Derek Wiese, Caleb Wrensch, Trevor Zawislan, and Garrrett Zuelke.
Eighth grade: Jacob Dahlke, Brandon Drexler, Peyton Drexler, Rachel Fischer, Matthew Folz, Ashley Hollatz, Sailor Kauffman, Brianna Landwehr, Jarrett Landwehr, Dylan Leffel, Aliya Manecke, Andrew McCormick, Nathan Remus, Landon Schallock, Brady Schmidt, Hawkens Schmidt, Ashlyn Solinsky, Sadie Weigel, Carissa Weis, Kressa Wenzel, Henry Zaleski, Landon Zawislan and Gavin Zoellick.
Honors
Sixth grade: Jonathan Avin-Melgarejo, Masyn Bredl-Hryndej, Esmeralda Castellano, Jackson Dahlke, Bradley Fox, Drew Gage, Emilee Gebelein, Parker Glenn, Adrianna Hamsing, Aleydi Martinez-Torres, Austin O'Neil, Kaylee Ostricki, Issaic Wiese and Derek Williams.
Seventh grade: Garrett Drexler, Kaden Foster, Taylor Gawlikoski, Kyler Gollubske, Aidan Hadlock, Lydia Junemann, Claire LaPointe, Samantha Mielke, Reid Miller, Mason Oertel, Paige Spindler and Daisy Yoder.
Eighth grade: Braden Bloom, Madelyn Danielson, Abbigail Dennee, Payton Glenn, Addison Grabow, Lucas Gudgeon, Austyn Johnson, Koehler Kilty, Ava Kramer, Riley Kroening, Misty Krug, Kaleb Krummel, Gavin Leonhardt, Libby Schade, Margaret Schmidt, Roman Schmidt, Adam Serwe, Ethan Telschow, Cole Tichy, Blake Weber and Logan Wright.
Shindig is cancelled
The Rozellville Shindig that was originally scheduled on Saturday, Aug. 8, has been cancelled because of the ongoing uncertainty about COVID-19.
Memorial Day
Stratford VFW Post 6352 has is cancelling its Memorial Day events in Stratford and Auburndale this year because of social distancing because of the COVID-19 outbreak.
Blood drives
Organizer Helen Bornbach is hoping to still hold the blood drive from 3:30-6:30 p.m. on June 23 at the VFW Clubhouse.
Other blood drives at the VFW Clubhouse are scheduled for Aug. 25 and Oct. 27.
People are encouraged to walk in the door of the VFW Clubhouse to donate blood, and then they'll be treated to a light lunch and refreshments.
Community garden
Village of Stratford residents can make plans now to reserve a four feet by eight feet garden plot located at Klemme Reserve.
People can find the plot registration form and gardener's agreement on the village's website. Village residents can click on the forms tab on the website, or pick them up at the Stratford Municipal Building.
Garden plots are free of charge and offered to village residents on a first come basis.
Library item pickup
The Marathon County Public Library Stratford Branch is offering curbside pickup of materials.
People must call the Stratford library at 715-687-4420 from 10 a.m. until 2 p.m. on Mondays, Tuesdays, Thursdays and Fridays, and from 2-6 p.m. on Wednesdays to schedule awhen to pick up items, and then arrive at that time.