Posted on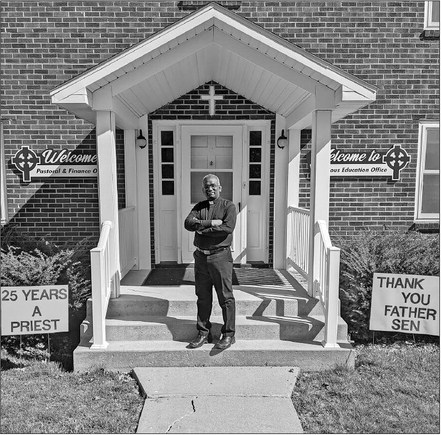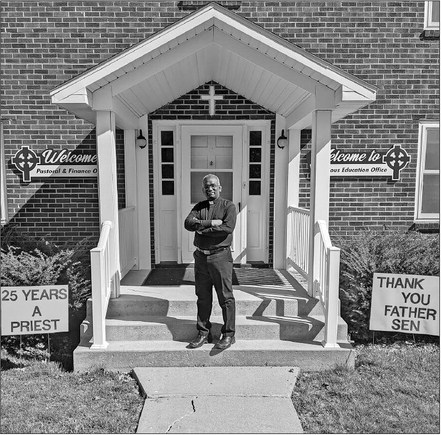 Send Stratford news to: [email protected] phone: 715-223-2342 fax: 715-223-3505 P.O. Box 677 103 West Spruce Street Abbotsford, WI 54405 Student of the Month
Jenna Lieders has been awarded the Stratford High School Student of the Month in April. A term to describe Lieders is dedication, which is defined as an exceedingly strong feeling of support and loyalty for something or someone. A dedicated person is able to be depended upon in any situation.
A nominator said this about Lieders: "She is a student who leads by example. I have had the pleasure of witnessing this for four years, both in my classroom and as a member of my forensics team. She consistently reveals herself to be a natural leader, taking the initiative to 'get the job done' without the expectation of a reward or adulation."
Another nominator said this about Lieders: "She is an overall nice person who works hard academically and toward her clubs and job. She is respected by peers and staff. She is positive and organizes and gets things done that she commits to doing."
Another nominator said this about Lieders: "She is a natural leader, both in and out of the classroom setting. She assumes a leadership role in whatever she is involved, a task and responsibility not everyone her age is willing to take. She serves as a role model to her classmates and underclassmen, and she is a mentor to the youth of the community. She works effectively as an individual or as part of a group, drawing the best out of others.
Lieders participates in the following school activities and groups: She has over 357 community service hours and is a certified CNA, Marshfield Medical Center-Volunteen and a member of the National Honor Society, forensics, softball, FCCLA, student councilpresident, Spanish Club president, SADD, CFO, high honor roll and Art Club.
In 2010, a generous benefactor, teacher and coach had a vision to honor students that meet a list of criteria. He partnered with the Stratford Lions Club to create the Student of the Month.
The Student of the Month meets or exceeds the following criteria, not limited to: Character through empathy, compassion, honesty, trustworthiness and loyalty; attitude toward others; good citizenship; leadership and integrity; responsibility and being respectful to peers and teachers.
FFA plant sale
The Stratford FFA is holding a drive thru plant sale by the high school greenhouse at 9 a.m. this Saturday, May 9.
Customers attending the Stratford FFA plant sale will stay in their vehicles to place their orders, and then the FFA will deliver them to their vehicles.
Library item pickup
The Marathon County Public Library Stratford Branch began offering curbside pickup of materials on Monday.
Library patrons must call the Stratford library at 715-687- 4420 during its hours of operation from 10 a.m. until 2 p.m. on Mondays, Tuesdays, Thursdays and Fridays, and also from 2-6 p.m. on Wednesdays to request items and schedule a pickup time, and then arrive at the agreed upon pickup time.
People can drop off library items 24 hours per day in a box located outside the library entrance.
Anyone wanting more information on curbside dropoff should visit www.mcpl.us or call 715-261-7200.
Memorial Day
Stratford VFW Post 6352 has is cancelling its Memorial Day events in Stratford and Auburndale this year because of social distancing because of the COVID-19 outbreak.
Dairy breakfast is off
Members of the Stratford FFA Alumni voted to cancel the 2020 breakfast.
Becky Wirkus, Stratford FFA co-advisor, said in place of not having a dairy breakfast this year FFA members are working on some dairy product giveaways.
Village hall closed
The village hall of Stratford will be closed to the public in an effort to limit face-to-face contact and to combat the spread of COVID-19.
If you wish to make a utility payment, include your bill stub and payment in an envelope and place it in the drop box outside the village hall's front door. Change will not be available for cash payments. Citizens are also advised to visit www.StratfordWI.com to pay online, and fees will apply..
To contact the Stratford Police Department for a nonemergency, call 715-687-3131. For further assistance, call the village office at 715-687-4166.
Sales are canceled
Rummaging Around Stratford has been cancelled for 2020 because of the coronavirus pandemic, with plans to resume as usual in 2021.
Blood drive nixed
The blood drive on April 28 at the Stratford VFW Clubhouse has been canceled because of the coronavirus pandemic.
Organizer Helen Bornbach is hoping to still hold the blood drive from 3:30-6:30 p.m. on June 23 at the VFW clubhouse.
Other blood drives at the VFW clubhouse are scheduled for Aug. 25 and Oct. 27.
People are encouraged to walk in the door of the VFW Clubhouse to donate blood, and then they'll be treated to a light lunch and refreshments.
Virtual driver's ed
Stratford students in eighth through 11th grades can visit the school district's Facebook page to sign up for Virtual Driver's Education class from June 9 until July 2.
Students who turned 14 years old on Jan. 1, 2020, can take the classroom portion of driver's education. There is no cost for this class.
The behind the wheel portion is done throughout the year. Students who have successfully completed the classroom part of driver's education can take the behind the wheel instruction. There is a fee for the behind the wheel training that will be determined by the school board.
After students submit the online form on the school district's Facebook page, they will receive a course code to use to sign up for the driver's education class in Google classroom.
Spring cleanup day
The village of Stratford is holding its annual spring clean up day this Thursday, May 7.
Village of Stratford residents are able to place discarded household items such as mattresses, carpet, major appliances, furniture, excess garbage out on their curb.
People are not allowed to place computers, electronics, televisions, microwaves, waste oil or filters, construction materials or items brought in from outside of the village.
Community garden
Village of Stratford residents can make plans now to reserve a four feet by eight feet garden plot located at Klemme Reserve.
People can find the plot registration form and gardener's agreement on the village's website. Village residents can click on the forms tab on the website, or pick them up at the Stratford Municipal Building.
Garden plots are free of charge and offered to village residents on a first come basis.