Posted on
Charges filed from fatal fire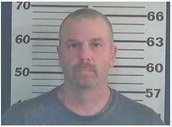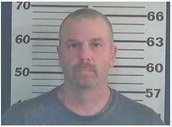 Athens man faces homicide charges from Jan. 11 blaze near Lublin
An Athens man is being held on $40,000 cash bond facing homicide and drug charges stemming from a January 11 structure fire in the town of Maplehurst.
On January 11, 2023, at 12:11 a.m. the Taylor County Sheriff's Office was notified of a structure fire with injuries located at N44 Clark Dr. in the town of Maplehurst. Taylor County deputies along with fire and ambulance services were dispatched.
Upon deputies' arrival they found a homemade structure built from an old camper frame on fire.
The owner of the structure 50-yearold Matthew J. Zarins was injured while escaping the structure and was burned along with other injuries. Jennifer K. Johnson, 51, of Stanley also escaped the structure but was severely burned. Both parties were transported by ambulance for medical treatment. Johnson died from her injuries while Zarins recovered.
See HOMICIDE on page 4 A three-month long investigation by the Taylor County Sheriff's Office into the death of Johnson has resulted in Taylor County District Attorney Kristi Tlusty filing criminal charges against Zarins on May 2 and judge Ann Knox-Bauer issuing a warrant for his arrest.
On May 3 at approximately 4 p.m. an arrest warrant for Zarins was executed at 123 North Thomas Street in Loyal.
Taylor County Detectives with the assistance of the Loyal Police Department and Clark County Sheriff's Office entered the residence and ultimately located Zarins hiding in the attic to avoid detection. Zarins was taken into custody on the Taylor County warrant without incident.
Zarins faces the following charges: Homicide by negligent handling of a dangerous weapon, Class G felony Manufacturing of Methamphetamine, Class F felony Possession of materials for manufacturing methamphetamine, Class H felony Maintaining a drug trafficking place, Class I felony Possession of waste from methamphetamine manufacturing, Class H felony.