Posted on
Prom Perfect event connects dresses to area teens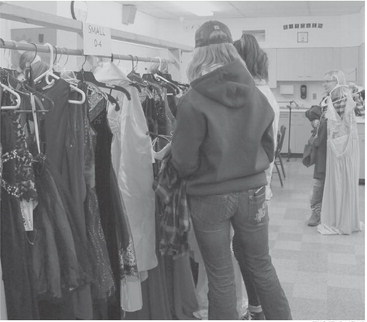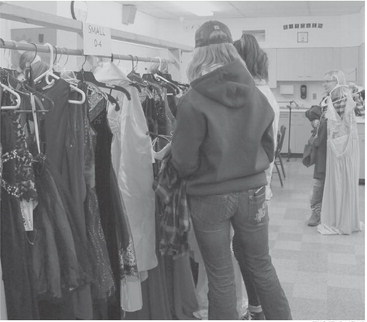 Cost shouldn't stand in the way of a young person having a positive prom experience.
That idea was behind Ms. Midwest Dawn Quednow starting "Prom Perfect" connecting area young women with prom and formal wear at no cost to them. This year's Prom Perfect event will be held on Monday, February 6 from 4 to 7 p.m. at the Ice Age Pavilion in Rib Lake.
Quednow explained that from doing pageants the focus is on doing what you can for your communities and what you can do to help others.
She said many young people in the area don't have the resources to get gowns and other formal wear and so she reached out to her connections in the pageant community to seek high-quality donations of gowns and formal wear.
Now in its third year, Quednow said the event has grown from being held in a classroom at Rib Lake High School to moving to the Ice Age Pavilion. The offerings have expanded too. In addition to gowns, they have accessories such as shoes, jewelry and make-up.
"It is getting bigger each year," she said.
According to Quednow, her primary source of dresses comes from her sister queens from pageants around the country. She said she connects with them over social media and puts the word out about what she is looking for.
She has dresses donated from places like Illinois and Iowa and around the midwest. She said some of the dresses are from those in the pageant community who have stopped competing while others are from those actively in pageants. She said the support she has seen has been phenomenal.
Quednow noted that she doesn't accept all items that are donated. "I am picky," she said, explaining that she wants the gowns to be appropriate to the girls wearing them. "I don't want mother of the bride dresses," she said.
She said it is important to keep an eye toward quality when looking at gowns and that there are some companies that are better than others. She explained that formal dresses are a big expense for those in pageants and they pay close attention to quality. "You have to know where you are getting your gowns," she said.
Quednow's experience is a value for area young people as they can be assured of quality items at Prom Perfect. She explained that one of the biggest challenges is finding the dress that best matches the girls who will be wearing them. She suggests that girls bring along their mothers, big sisters or aunts or some other trusted friends to make picking out a prom dress an experience to be shared.
"It is like picking out a dress for your wedding," she said. She noted that in addition to the prom dresses and gowns they also have cocktail-style dresses that could be used for other occasions.
One of the challenges Quednow said is helping pick options that are appropriate to the event and to the ages of those wearing them.
For Quednow, Prom Perfect is about helping young people have the best prom experience possible.
"It is all about the girl," she said. She noted that last year, right before prom, there was a girl who moved into the area and didn't have anything for prom. "I was able to make sure she had a dress, corsage and everything," she said, noting that if she doesn't have the item, she has the resources to find it.