Posted on
Medford students get handson learning at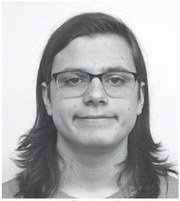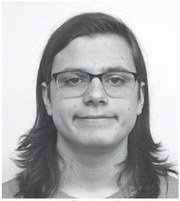 Medford Area Senior High School students Collin Rausch and Nakeita Petznick are part of the school's mentorship program working with The Star News this semester.
Rausch will be working with writing and news gathering while Petznick will be honing her photography and design skills.
Here are the introductions the students wrote about themselves:
Collin Rausch
My name is Collin Rausch, I am doing the mentorship program for The Star News. I'm a senior in high school and I like to write stories. So why not start my career in writing by writing stories for The Star News?
More about me is that I'm 17 years old, I've lived in Medford my whole life, my parents are Brandon and Tanya Rausch and I have an older brother named Jace. My dream is to one day become a screenwriter and possibly even become a director some day. I can't wait to start writing stories about all kinds of things going on for The Star News.
Nakeita Petznick
Hello I'm Nakeita Petznick, my mom is Tina Petznick and my dad is Darly Petznick. I'm doing a work study with The Star News.
Photography is something I've been into for awhile and hope to make it a career. I have gotten into the college I've been looking at for awhile. Some things I love to do in my free time are listen to music and read. One of my favorite books is "The Outsiders." I like the meaning behind it.
The type of music I listen to is Kpop. My favorite band is Blackpink at the moment. I'm also into film making and watching films. I'm the president of Film club at school. Some of my favorite things are the color purple, llamas, my family and friends.
I love to hang out with my friends and playing games it's always a fun time. Purple has been my favorite color since I was young. My favorite animals are llamas. My mom took me to a llama farm one time after she found out they were my favorite. I have two dogs and a bunny. My two dogs have been with me since I was in elementary school. I got a bunny two years ago. I love to travel places.
Over the summer I went to Minneapolis and Chicago. Chicago was really cool, my family and I got to ride the subway to get to all the places we needed to be. I got to visit the big bean. We went to a lot of shops. In Minneapolis my mom and I walked around taking photos. We also went on a college tour.