Posted on
City looks to boost housing development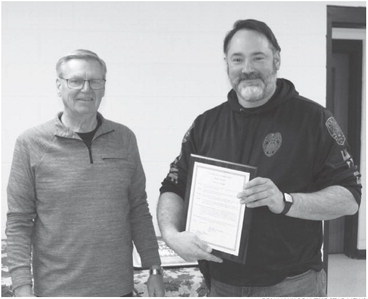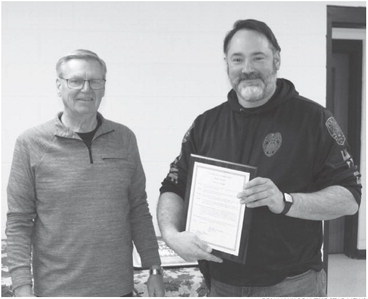 Medford council eyes loan program to assist builders with residential projects
The city of Medford is looking at taking a bigger role in partnering with developers to bring more housing to the community.
At Monday's city council committee of the whole meeting, city coordinator Joe Harris told council members that the city has been approached by a number of potential developers since working with Fore on the construction of a 64-unit apartment complex on Pep's Drive.
Harris brought a draft guideline to the council members for their review to set the ground rules for what types of developments the city would consider assisting with participation loans.
"We have some guidelines so we aren't bringing every little thing to you and wasting time," Harris said, noting at this point that they are draft suggestions to start discussion.
Council member Greg Knight noted the first thing was that the development needed to be located in the city or with plans to annex to the city and connect to city utilities.
"Sometimes the easiest stuff you forget," Harris said, making note to add that requirement to the guidelines.
As proposed, Harris suggested the following guidelines based on what the city had taken into consideration in working with Fore:
  Minimum number of individual units.
  Half must be two bedroom or 1/3 three bedroom.
  Max of loan - 10% of projected project cost.
  Money will be paid through a title company.
  Individuals or business will be subject to a credit check and letter from financial institute for credit worthiness.
  City max total loans would be $1 million.
  Loan must be towards a property that will pay taxes — Not-for-profit are not eligible.
Harris explained that the intent would be for the city to take second position on financing from a lending institution much like was done through the revolving loan programs in the city in the past.
Mayor Mike Wellner emphasized that the city is looking at giving out loans that would be paid back. He said they have been getting asked by local developers what the city could do to help them. He said there are many aspects of the housing need in the community for different segments of the population from young people to retirees.
"We are encouraging people to put up as many units as we can," Wellner said.
Knight asked if the goal was to look at larger developments in the 40 or 50 units or also include smaller ones.
Harris responded that he felt they needed a lower limit so that they weren't being involved with individual homes. "I don't want that every time there is a duplex coming in to you guys," Harris said.
Knight suggested they poll the potential local developers about what is needed before setting rules which could keep some from seeking assistance. Harris said he brought it to the city council first so that the city did not put the cart before the horse and do something the council may not have supported.
As far as minimum size, it was noted that it would depend on the lot size being developed with the example of the existing lots where more than four units would be too tight. After some discussion, council members expressed support for a fourunit minimum development either in a single structure or multiple structures. The intent is to encourage people to come in rather than deter potential development.
There was also some discussion that in addition to capping the total amount to be loaned out, the city cap the total amount being loaned to any one developer to protect the city interests.
Council member Clem Johnson supported the idea of partnering with the banks and capping the city's involvement at nothing more than 10% of the project plan. "If they are putting up a $1 million project, that is $100,000," he said.
Harris agreed that it was better to partner with financial institutions on the projects. "We will make the banks do all the work," he said as far as qualifying for commercial loans.
"If they don't get the credit from the bank, it doesn't pay to stick our fingers in it," Johnson said.
As far as loan terms, Harris said they would look at what they have done with Fore as far as amortizing the loan payments over a 20 year schedule but having a balloon payment due for the remainder after 10 years. Harris said that he felt 10 years should be sufficient to refinance it entirely through a financial institution and pay back the city.
No formal action was taken at the meeting, with plans to bring it back as the guidelines are developed.
In other business council members:
  Recommended approving applying for a Vibrant Spaces Grant for up to $50,000 from the Wisconsin Economic Development Corporation (WEDC). This grant is intended to help develop under used space that can be used year-round, within walking distance from shops and restaurants, construction needs to begin in 2023 but will have two years to be completed and the project will be utilized by a wide range of residents. Harris noted the Whelen Park project checks all the boxes required to apply and be successful for the vibrant spaces grant. The grant requires formal council approval to apply.
  Was introduced to new public works employee Tony Netzer who began working with the city on November 29. Prior to coming to the city, he worked for Thums Concrete.
  Recommended approval of a developers agreement with Dale Baumann for the redevelopment of the former Medford Cooperative Tire and Auto center on Whelen Street in downtown Medford. Baumann is renovating the building for use as a restaurant and has applied for a Community Development Initiative (CDI) grant. In addition to requiring a community match, the grant requires a developers agreement to be in place. The city's community development authority on December 19 approved using $20,000 from the sale of a property in the industrial park to be the local contribution for the project. In related action, council members also formally recommended applying for the CDI grant and approving a resolution for the grant. "It has been a long, tough ride so far," Baumann said of the renovation project. He said his engineer is looking at a March 28 completion date with Marilyn's taking some time to move into the new space. "We are hoping for the end of April," Baumann said of a potential opening. Council members praised the work done so far. "It will be a nice addition for us," Wellner said.
  Recommended approving the annual update to the city employee benefits plan. This is a routine action taken each year.
  Discussed the possibility holding a one-time tree limb pick-up after the snow melts this spring due to the large number of branches and trees down from winter storms this year. "It might be a good will gesture," said council member Mike Bub noting that there are older residents who don't have the ability to haul the limbs to city's brush recycling area.