Posted on
Retail growth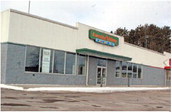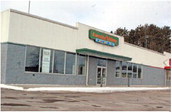 Shoe Sensation coming to Hwy 13 this spring
NEWS EDITOR
Medford is getting a new shoe store.
Shoe Sensation has announced plans to open a store in Medford at 111 N. 8th Street (Hwy 13). The store will be located in the former Family Video location at the corner of Hwy 13 and Hwy 64.
"We are excited to be part of the Medford community," said Patrick Johnson of Shoe Sensation.
Shoe Sensation opened its first store in 1984 and currently has more than 200 store location across 18 states. The company is based in Jeffersonville, Ind. and according to Johnson the company's business model focuses on serving small cities and communities that will benefit from having access to a full range shoe store.
Shoe Sensation offers a full range of shoe options including youth, athletic, ladies, mens, workwear shoes and steel-toed boots. According to Johnson, the store will feature well-known national brands and styles. "You name it, we carry it," he said.
"Our goal is to bring quality and comfort to the area," he said. According to Johnson, Shoe Sensation has a commitment to serving and being part of the communities they move into. "We believe in hiring from within the community and being involved," he said.
He said they plan to hold a hiring event in Medford in the end of February with plans to open the store on March 18 with a grand opening planned for April 1.
He said they are currently in the process of starting the hiring process.