Posted on
Medford agriculture teacher featured on Wisconsin Life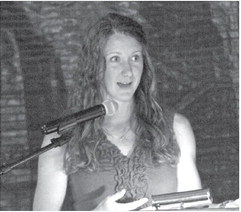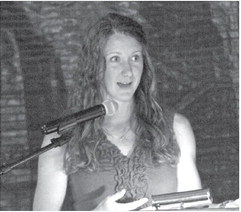 The eighth season of Wisconsin Life on PBS Wisconsin offers plenty to get excited about. Host Angela Fitzgerald connects viewers with people whose passions, experiences and expertise celebrate the best of Wisconsin, introducing new stories from every corner of our state.
Medford Area Senior High School Teacher Lisa Kopp is featured in an episode of Wisconsin Life, 7 p.m. Thursday, Nov. 25 on PBS Wisconsin.
Agriculture teacher Lisa Kopp is the driving force behind the Medford School District's program to teach students how to be farmers with a unique school to barn program on the high school property.
"If we expect farmers to continue in this next generation, we need to teach them," said Kopp. "We need to show them what tasks literally need to be done... to be that farmer."
This season sees Fitzgerald crossing the state to visit places including Yellowstone Lake State Park, Granite Peak Ski Area in Marathon County, the International Crane Foundation in Baraboo and more. The rest of the Wisconsin Life team is just as well-traveled; as always, the program finds and introduces unique and inspiring Wisconsinites from all parts of the state and all walks of life.
Explore Wisconsin Life episodes and online exclusives at WisconsinLife.org.
Wisconsin Life is a partnership project of PBS Wisconsin and Wisconsin Public Radio. In addition to the television program, audio stories can be heard on Wednesdays and Fridays on The Ideas Network programs The Morning Show at 7:35 a.m. and on Central Time at 4:45 p.m. They can also be heard Wednesdays and Fridays on the NPR News and Classical Music Network program Morning Edition at 6:45 a.m. and 8:45 a.m.
Funding for Wisconsin Life is provided by Lowell and Mary Peterson, Alliant Energy, the Stanley J. Cottrill Fund, American Transmission Company, the Focus Fund for Wisconsin Programs and Friends of PBS Wisconsin.
PBS Wisconsin is a service of the Educational Communications Board and The Board of Regents of the University of Wisconsin-Madison.