Posted on
Hospital volunteers receive WHA award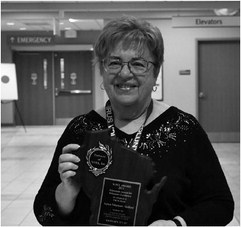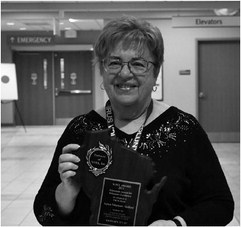 Nearly 120 partners and volunteers from medical centers across Wisconsin were in virtual attendance for the annual Partners of Wisconsin Hospital Association (WHA) State Convention held October 5 and 6. The theme for the two-day conference was, "Together We Build a Better Future".
Aspirus Volunteers received recognition from Partners of WHA for the Wisconsin Award for Volunteer Excellence (WAVE).
Each year volunteer organizations across the state compete for the prestigious WAVE award. This award is given in 5 categories: Community Service, Fundraising, Hospital In-Service Programs, Community Outreach and Advocacy.
"This came as exciting news" said Kay Ludwig, volunteer past president. "It was an honor to have our program selected for the award especially during the ongoing COVID pandemic."
Aspirus Volunteers-Medford achieved the recognition in the In-Service category for the 'Switch'n It UP!' craft activity program lead by teen volunteers at Aspirus Country Gardens.
Over the course of 4 summers several teen volunteers, including Richa Kiran who travelled to Wisconsin from Texas, dedicated three weeks to organizing, developing, and managing daily craft activities held both mornings and afternoons. The teens lead a multitude of activities which ranged from drawing, painting, and journaling to music exploration and science projects. Teen involvement was also key in the development of a Sensory Room, a dedicated tranquil space at the facility geared to help residents combat irritability, anxiety, and stress through the use of neutral esthetics, dimmed lighting, essential oils and soft music.
Attending virtually from Aspirus Medford Hospital & Clinics were Kay Ludwig, Volunteer Past President; Richa Kiran and Patti Prusinski, Volunteer Coordinator.
Darcy Luoma, motivational coach and consultant opened the convention with her keynote address, "Thoughtfully Fit".
A CEO panel discussion with audience-submitted questions included Kyle Nondorf, President of SSM Health St. Mary's Hospital, Madison; John Russell of Columbus Hospital; Allen Ericson, President of Froedtert West Bend Hospital; and Jennifer Culotta, RN PhD VP of Patient Care Services / CNO of SSM Health St. Clare's Hospital in Baraboo. Eric Borgerding, President of Wisconsin Hospital Association served as moderator.
For more information about volunteer activities at Aspirus Medford Hospital & Clinics, please contact Patti Prusinski, Volunteer Coordinator at 715-748-8789.