Posted on
Wellman said. Sophomore ….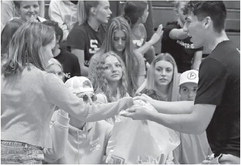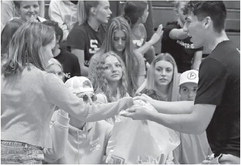 Wellman said.
Sophomore Joselyn Torres earned her second straight JV girls meet championship, topping a field of 16 runners with a time of 25:20.4. She was far ahead of Rhinelander's runner-up Maria Hubler (28:06.3). Raider Kylie Potvin was fourth in 28:44.5, about three minutes faster than 2020, Nathasha Butt was 13th in 30:33.6, about 36 seconds faster than last fall, and Lydia Way was 15th in 34:23.3.
The Raiders are looking forward to Friday's run at the Griak meet after not making the trip last fall. They're also looking forward to hosting their one invitational for the season Sept. 30 on the new course on the north side of the MASH and MAES properties. The middle school race kicks things off at 4 p.m.