Posted on
Perkins St. back on track for 2022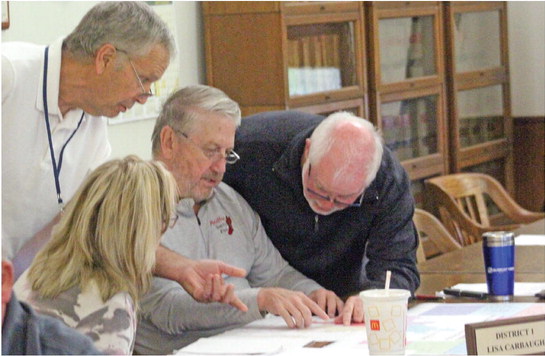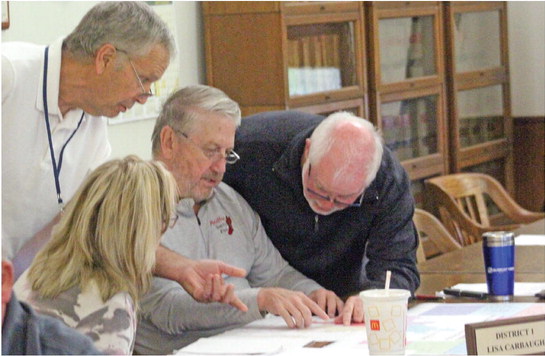 City formalizes five year road plan after changes in county construction plans
The on-again, off-again rebuild of the remainder of Perkins St. in the city of Medford is on track to take place in the summer of 2022.
At Monday's city council meeting, aldermen voted to approve the five year plan for projects going through 2029.
The city had originally had it slated for next year as part of the five-year capital project plan, but had pushed it off at the request of Taylor County which planned to do CTH O in 2022. Both roads are major access points to the industrial park located along Whelen Ave. and having both roads under construction at the same time would have caused signifi cant headaches for workers and the manufacturers.
However, the county has decided to hold off on doing the CTH O project allowing the city to go back to its original plan to finish rebuilding Perkins from 4th St. to the bridge over the Black River. For the city, road reconstruction is largely driven by the condition of the utility lines under the road. Reconstruction includes tearing out the old road, replacing water and sewer mains and then replacing the road bed, surface, curb and gutter and driveway aprons. Sidewalks are typically also replaced at the same time depending on their condition. If no sidewalk is in place it is installed on at least one side of the road. Urbanizing a street means installing curb and gutter as well as storm sewers. Resurfacing a road includes grinding off the existing road surface and installing a new layer of blacktop.
Other projects planned for 2022 include: Resurfacing 700 feet of Ninth St. from Broadway Ave. (Hwy 64) to the south, resurfacing S. Whelen St., and 700 feet of water main replacement on S. Whelen St.
Upcoming years projects under the plan include: 2023 — Reconstruct and urbanize Tee Hi Place from Perkins St. to south for 588 feet; reconstruct S. Seventh from Ogden St. to Broadway Ave. (Hwy 64) .
2024 — Resurface 740 feet of Ninth St. from Broadway Ave. south; reconstruct S. Second St. from Conrad Dr. North for 700 feet and fully urbanize it; Resurface Wisconsin Ave. from Spruce St. to S. Park; drill water main under the Black River at the intersection of Perkins St. and S. Wisconsin Ave.
2025 — Reconstruct 1,520 feet of N. Second from Broadway Ave. to Pine St.; resurface Ninth St. From Well No. 12 Driveway to Eastview.
2026 — Reconstruct N. Seventh from Allman St. to Taylor St; resurface Billings Ave.; replace water main from Billings Ave. to 1055 W. Broadway Ave.
2027 — Reconstruct S. Fourth St. from Perkins St. to Clark St.; resurface N. Main St.
2028 — Reconstruct Clark St. from S. Seventh St. to S. Fourth St.; resurface Eastview.
2029 — Reconstruct N. Third from Broadway Ave. to Taylor St.; Reconstruct College St. from Bruce to Donald St. and fully urbanize it; resurface S. Washington Ave.
In other business, committee members:
_ Approved giving city coordinator Joe Harris a pay raise after successfully completing a one-year evaluation in the position. His pay will go from $53.86 per hour to $57.08 per hour.
_ Received an update on the project to install a third city water tower. All the pieces of the tower have been delivered and are being welded. Harris estimated there is three more weeks of welding that will take place before the new tower will begin going up.
_ City leaf collection will occur the week of October 24-30.
_ Received an update on Halloween activities. Harvest Days will take place over the weekend of October 29-31 with the parade and Trick-or-treating to take place on Oct. 31.