Posted on
After 40 years, Dawn Swenson retires as clerk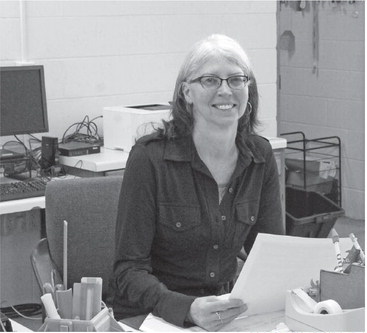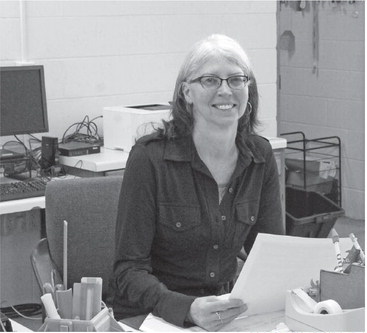 Over the past 40 years, Rib Lake village clerk Dawn Swenson has served with 46 different village board members, seven different village presidents and alongside nine different chiefs of police.
She has seen the job duties change from hand-entering ledgers to computers and from manually counted paper ballots for elections to complicated voting machines.
Through all those changes Swenson said the people have remained the constant.
"I have a lot of good memories of a lot of good people. It has been a great place to live, work and raise my family," Swenson said. Swenson announced plans to retire last year, and Friday, March 5 will be her last day as village clerk.
She said the people that come in and out of her office every day are what she will miss most about the job.
"It is a great community, I have enjoyed serving the community," she said.
Swenson started at Rib Lake village hall as an assistant to former clerk Spike Clendenning in 1980 under a concentrated employment program. She held that position for about 18 months and when the program funding ended she went home and started a family. At the same time, she stayed connected with the village serving as an on-call backup for Clendenning as he took vacations or needed to be off. That went on for about six months when Clendenning told her he planned to retire and urged her to apply for the clerk's job.
At the time, Swenson had an eightmonth- old baby at home and after talking it over with her husband decided to apply for the clerk's position and got it.
Swenson said nothing that Clendenning taught her in those years as his assistant has stayed the same and through it all she has had to learn and relearn how to do her job adjusting to technology changes.
Even things like elections have seen major changes. "Election laws are changing all the time," Swenson said.
Other changes over the years included the creation of the village's recycling program and the mandated household recycling that began in 1990 and even the location of village hall.
For the first 20 years of her career with the village she was downtown at the old village hall on McComb Ave. For the past 20 years she has been at the former Clearview School building which was converted into the village hall and library.
"My office is the room in the school that I went to fourth grade in back in 1968," she said. She noted her youngest daughter went to kindergarten at the Clearview School before it was closed and then went to the new Rib Lake elementary school for first grade. She praises the village for the decision to purchase and convert the former school building for a municipal hall.
As much as her job has changed, Swenson said the community has also changed over that time with fewer individual homeowners and more renters, something that creates more work for the clerk's office when it comes to utility bills.
As any working parent does, Swenson had to make sacrifices in her personal life for her job. "I really sacrificed a lot of family time working here," she said, citing missing her children's school activities due to board meetings. "I missed a lot of family time," she said. Swenson has three children, her oldest is a second grade teacher at Rib Lake Elementary School, her son drives ambulance for the Rib Lake Ambulance Service and her youngest daughter lives near Brantwood with her husband where they run a large maple syrup operation and logging business.
Swenson hopes to make up for the lost time in retirement as she plans to spend more time with her four grandchildren. She has two grandchildren aged 9 and 5 from her oldest daughter and two from her youngest daughter who are aged one and two.
Part of Swenson's retirement plans include spending time camping with her grandchildren and husband, Hal, who is also retired. In addition to helping with her grandchildren, Swenson will also be able to give more time to caring for her 91-year-old father who lives with them. She looks forward to being there for him and taking him to doctor and other appointments.
Swenson noted that the past year has been a particularly stressful one for many people, but especially for people who work in local government. She said the five separate elections made for a lot of extra work as did dealing with COVID-19 during those elections.
She is proud that the village was able to keep its offices open to the public throughout the COVID-19 pandemic with only a two-week period where her deputy clerk and the assistant being trained to take over for her were quarantined. Swenson said during that time, she was working in village hall but the public was asked not to come in as a precaution to be able to keep village operations running. "I got a lot done during those two weeks," she said.
Swenson notes that all the cleaning precautions and preventative measures have so far worked because she has avoided getting sick.
Swenson said she is looking forward to her retirement and not having people stop her in the grocery store and want to pay their water bills payment right there. "There are people who see me and know me and they know me by name and as the clerk," she said, noting she is looking forward to not taking people's water bill payments when grocery shopping.