Posted on
Film Club wins $1,000 by sharing school pride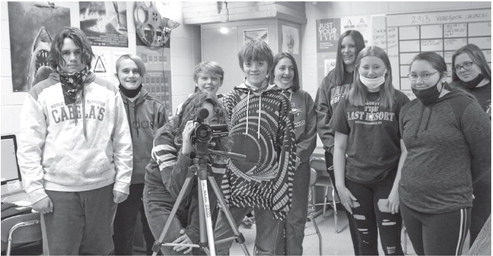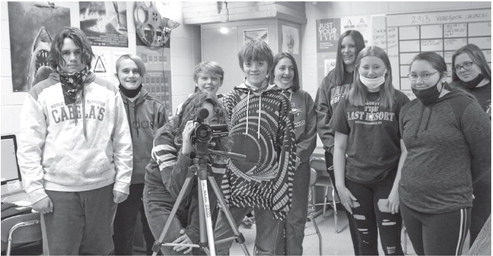 The Medford Film Club recently participated in Forward Bank's $1K School Pride Video Contest and won their department $1,000.
Local high school departments were encouraged to create short videos sharing their school pride. Several schools submitted videos, including Columbus Catholic, Greenwood, Marshfield, Medford, Phillips, Owen-Withee and Stanley-Boyd. The top videos in each community received $1,000 and were included in a community vote to potentially double their prize money.
Kaya Fortin submitted a video on behalf of the Medford Film Club. Fortin states that the $1,000 will be used to purchase new cameras, microphones, and lighting systems for the department. "She is excited to use this equipment for film projects and assignments that she has been working on right now. It will be a huge help for all students in the program," says Terry Werner, Photography/Film/Arts Instructor.
"We did not want to miss the opportunity to support our schools, even though we wouldn't have the opportunity to be there in-person like we normally are," commented Heidi Reinhardt, Office Manager at Forward Bank in Medford. "This video contest was created to support our students during a time when departments and clubs may have difficulty fundraising due to COVID- 19 restrictions."
Forward Bank is a customer-owned, independent community bank who operates to benefit its depositors while offering no fee deposit options, lower lending fees and rates. The Bank continues to be community-orientated by proudly supporting local clubs, businesses, sports, organizations, and schools.