Posted on
Online tree permits makes harvesting Christmas trees easy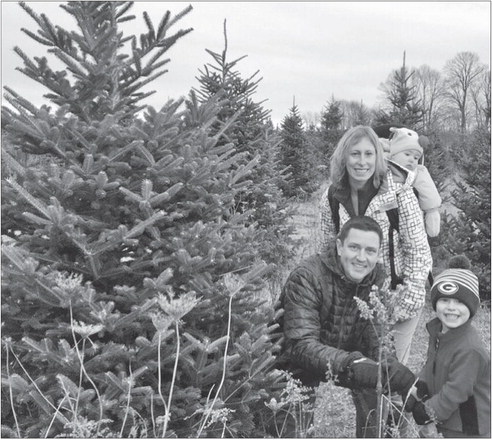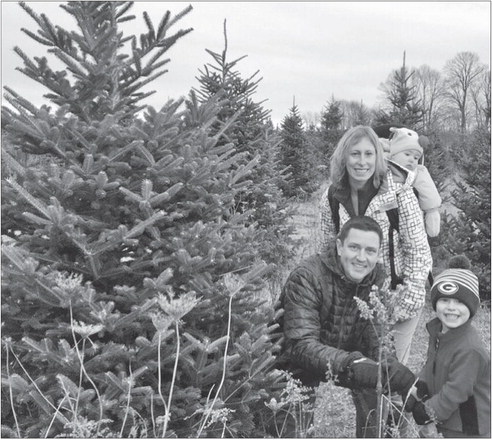 When it comes to the holiday season, sometimes the experience is the best gift of all. This is especially true when it comes time to pick out the family Christmas Tree.
While many people purchase trees at lots or fresh-cut from a tree farm, others keep family traditions alive by cutting their own naturally grown tree from the Chequamegon-Nicolet National Forest.
Tim Vetter, recreation, wilderness and lands program manager with the USDA Forest Service explains that his family's process of picking out their family Christmas tree starts early in the year.
Just like hunters scope out the best place to put their tree stands, Vetter advises people to scope out potential trees before they head out to the woods to harvest one.
"I have the unique advantage of working here," Vetter said, noting he will often see a tree he likes in an area and be sure to come back before the holiday season for it. Vetter said many people prefer fuller Christmas trees, He noted that these types of trees are typically along the edges of forested areas or in more open spaces.
Typically, the Forest Services issues between 200 and 250 permits with it varying by district as far as popular species depending on what is growing in that portion of the forest.
New this year, the Chequamegon-Nicolet National Forest is offering personal use Christmas tree permits through Recreation.gov at https://www.recreation.gov/tree-permits/cnnf.
Permits cost $5 per tree, with a maximum of five permits per household. Visitors must have their permit(s) with them when harvesting.
"We're hopeful that making Christmas tree permits available online will make it easier for people to enjoy the experience of hiking through the woods to find the perfect tree," Vetter said.
Visitors can also purchase permits by mail or through nocontact delivery at a forest office by calling any office location below.
Tim Vetter, Recreation, Wilderness and Lands Program Manager, Chequamegon-Nicolet National Forest, with his family on their annual outing to select a Christmas tree.