Posted on
COVID numbers escalate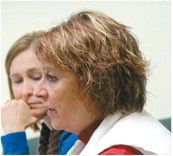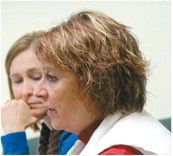 County government meetings to go completely on-line, caution urged
With positive cases for COVID-19 soaring, members of the county's leadership committee imposed new restrictions on county meetings and urge caution in the community.
As of Wednesday, the number of positive cases in the county was at 1,036 with 93 new cases reported. There are currently 586 residents in quarantine and 12 are hospitalized. The county medical examiner has reported three additional COVID-19 related deaths in the past week bringing the total death toll in the county to 17.
Public health officials are being swamped by new positive cases and are working to keep up with the contact tracing. Area schools continue to face rolling quarantines impacting both students and staff members, school staff are assisting the county in calling contact tracing for the school. County leaders urge responsibility to prevent spread of COVID-19
Across the four school buildings in the Medford Area Public School District, a total of 114 students and 12 staff members have been placed on quarantine with all expected to return to school on Nov. 30.
With the increasing numbers, the Taylor County Executive Committee met Monday and instituted new rules for county meetings and drafted the following letter: Taylor County has seen an increase in positive cases resulting in increased COVID-19 related hospitalizations and deaths. This increase in cases severely limits the Taylor County Health Department's ability to contact all those affected by this virus and contain the spread of the virus. In response to the surge of cases, our local hospital, and long term care facilities are beginning to have staffing challenges. To stop the uncontrolled spread of this virus, everyone is being asked to take action now.
We, the undersigned are asking you to take the following steps to help us protect the health of our citizens of Taylor County. We must Take Action Now-Stop the Spread.
• Wear a cloth face covering, unless you are unable to wear one for medical reasons.
• Maintain a physical distance of at least 6 feet from people with whom you do not live.
• Reconsider gathering indoors with people who do not live in your household.
• Limit outdoor gatherings to 10 people or fewer, physically distance, and wear face coverings.
• Wash your hands frequently or use hand sanitizer.
• Check daily for symptoms, stay home if sick.
• If symptomatic, call your health care provider, get a test, and stay home to await results.
• Answer the phone when the health department calls if you tested positive or are a close contact.
• Be truthful with them about your close contacts. Don't be the cause of this disease to spread, be the person who helps stop the spread.
Business and community organizations are being asked to protect employees and customers:
• Promote cloth face coverings.
• Create spaces that maintain a physical distance of at least 6 feet between people.
• Limit the number of people indoors.
• Move meetings and gatherings to virtual.
• Encourage delivery and carryout and curbside options.
• Consider postponing events.
It was signed by Jim Metz, county board chair; Chuck Zenner, first vice chair; Scott Mildbrand, second vice chair; Tim Hansen, health committee chair; Courtney Graff, Taylor County Corporation Counsel; Kristi Tlustly, Taylor County District Attorney; Ann Knox-Bauer, Circuit Court Judge; Larry Woebbeking, Taylor County Sheriff and Patty Krug, Tayor County Public Health Director