Posted on
EPA removes Medford site from priorities list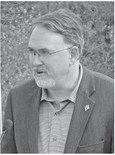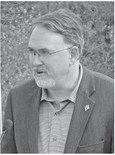 On Friday, U.S. Environmental Protection Agency (EPA) regional administrator Kurt Thiede was joined by Mayor Mike Wellner, U.S. Rep. Tom Tiffany and State Rep. James Edming at an event in the Medford City Park to announce that the Scrap Processing Co. Superfund Site has been deleted from the National Priorities List (NPL). EPA determined that the cleanup is now complete, and the company continues its ongoing operations at 510 W. Allman St.
The Scrap Processing Co. site is one of 27 nationwide that were deleted - in whole or in part - from the EPA's Superfund list in the past fiscal year. This marks the third year in a row that EPA has deleted a historically high number of Superfund sites, sending a clear message that human health and the environment are protected and paving the way for redeveloping these properties into community assets.
"This administration is keeping its promise to pick up the pace of Superfund cleanups – projects that languished under previous administrations," said Regional Administrator Kurt Thiede. "Delisting sites, like the one here in Medford, will allow communities to move forward from the stigma of having a superfund site."
"This is a great day for the Medford community," said State Rep. James Edming. "I appreciate all of the hard work that has gone into cleaning up this area to make it safe for the people of Medford."
"No city wants to have a Superfund site. It is exciting to know that Medford won't have one any longer," said Mayor Mike Wellner. "This can only help with our economic growth for the city and our surrounding communities."
Rep. Tom Tiffany compared being on the Superfund Site list as checking into the "Hotel California" in the Eagles song. "You can check in but you can never leave," he said.
Tiffany praised the Trump administration for its work in environmental protection noting that a healthy economy and a healthy environment go hand in hand. From 1955 - 1981, Scrap Processing Co. crushed lead and acid batteries to reclaim lead on site. About 400,000 gallons of acid wastes contaminated with heavy metals from the batteries ran from the crushing area along an unlined ditch into an unlined pond. The pond intermittently overflowed into the Black River contaminating it with heavy metals and acid.
The Scrap Processing Co. was added to the NPL in 1984. The cleanup involved removing more than 17,000 cubic yards of lead- and PCB- contaminated soil for disposal at a licensed solid waste landfill. The site was fenced to limit access and groundwater monitoring wells were installed.
EPA deletes sites or parts of sites from the NPL when no further cleanup is required to protect human health or the environment. Years, and sometimes decades, of complex investigation and cleanup work have gone into getting these sites to where they are today.