Posted on
Gunman arrested in village of Rib Lake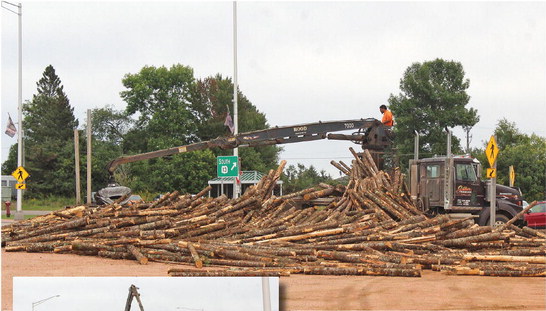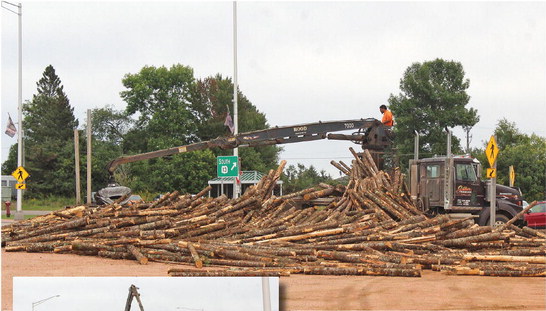 No injuries reported as officers apprehend man who shot gun in village
An area man is in jail on a $10,000 cash bond after he was arrested August 26 for allegedly firing multiple gunshots in the village of Rib Lake.
According to a statement from chief deputy Corey Dassow, on Wednesday, August 26 at approximately 10:27 p.m., the Taylor County Sheriff's Office Dispatch Center received reports of multiple gunshots on Broadway Street in the village of Rib Lake.
The caller reported that a male suspect had fired multiple shots while inside the residence and again fired more shots while outside on the street. The suspect's whereabouts were unknown at the time. Upon arrival, Taylor County sheriff's deputies and Medford police officers formed a perimeter, began to search on foot and located the suspect in the street, not far from the residence.
According to Dassow, law enforcement officers issued verbal commands to the suspect, to which the suspect complied and was taken into custody without further incident. An AK-47 rifle was located about 30 yards from where the suspect was apprehended. There were no injuries reported as a result of this incident. The suspect was identified as 20-year-old Trinity Keiser. Gunman arrested
Keiser is currently held in the Taylor County Jail on a $10,000 cash bond for first degree recklessly endangering safety.
According to Dassow, there is no further danger to the community. Preliminary investigation into the incident finds that drugs and mental health issue(s) are believed to be contributing factors. It is unknown the total number of rounds fired by the suspect.
The incident is still under investigation by the Taylor County Sheriff's Office and Rib Lake Police Department and according to court records formal charges have not yet been filed.