Posted on
As of now, it's status quo with Medford's 2020-21 school year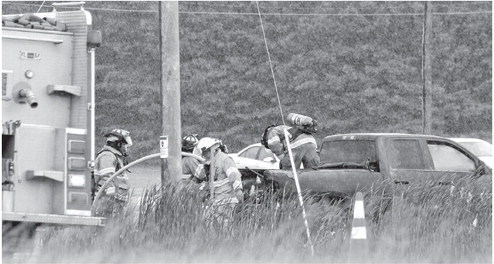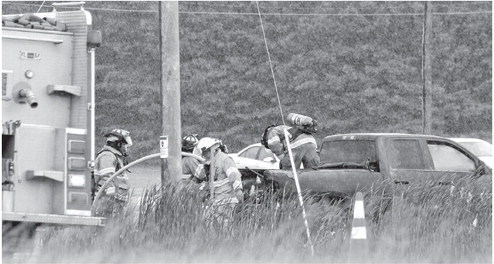 With the scheduled start of the 2020-21 school year still two months away, the Medford School Board Monday saw no reason to make changes now to any plans for getting the new year underway on Sept. 1.
The when and how school will start came up at several different points of Monday's agenda, but none of those agenda items produced any motions or action. The meeting occurred several hours after Wisconsin's Department of Instruction (DPI) released "Education Forward," an 87-page guidance document for Wisconsin district and school leaders to use as they plan for a safe return to school amid the COVID-19 pandemic.
The guidance document is not a mandate and decisions for the new school year currently rest with each of Wisconsin's individual districts.
"I would tell you after reading as much of the document as I have and listening to the DPI webinar, a lot of people are getting excited out there and they don't need to be yet," district administrator Pat Sullivan said. "I would tell everyone to just not hit the panic button. We're still a ways out. I don't feel like we have to make decisions tonight. But what I got from all this information is that we have some options."
Monday's agenda featured a public hearing to consider a waiver request by the school district to the DPI to start the school year earlier than the state-mandated Sept. 1 date. Normally, these requests need to be submitted by Jan. 1 and, as Sullivan noted, few get approved each year. This year, due to the circumstances created by the coronavirus, Sullivan said he expects all requests to be approved, though to his knowledge not many have been made.
Sullivan said just because a district applies for a waiver and receives one doesn't mean it has to use it.
"I asked Pat to put this on there because there's been some discussion about whether we might be interested in starting early for an assessment period to see where students are at from last year to try to make sure they're ready to start their grade appropriate studies on Sept. 1," board president Dave Fleegel said. "There also was a point Pat had brought up that perhaps we'd want to start early in a pre-planning or anticipation if there was this second wave that we would miss some school days throughout the school year and that would put us ahead of the game. It's really kind of an open can of considerations right now. If the board feels that we're really not interested in any of those options, then there's probably not a reason to apply. If we feel there may be any consideration of that then we would want to apply for the waiver and we could set the date now or next month."
There were two comments from the general public. Barb Krug of Krug's Bus Service spoke against starting earlier, just as she had moments earlier during the agenda's usual public comment period. She met with all of her drivers and all but one indicated they wanted to start Sept. 1 as planned.
"An early start date will interfere with vacations that were rescheduled due to not being able to travel in March, April, May and June," Krug said in the early public comment period. "An early start date with any variation from the current pick-up and drop-off schedule would result in restructuring bus routes completely and if the district is seeking guidance from parents in the form of a survey, the time involved in getting the results back and then communicating that to us would, in my estimation, not provide our company with enough time to properly assign staggered pick-up and drop-off times and to notify the parents."
Janie Grunwald favored an early start.
"These kids need some normalcy and the sooner that we can get them into school and into a normal environment the better from a mental health state and from a social state," she said. "I like it. I went to high school here, I went to school for all of my grades. We started in August and I loved it. It was awesome. We were here for the football games. It was great. We have to be here anyway, the band has to be here. I love it. I think it's great and I think it's something we should really consider."
Grunwald, attending on behalf of Nestlé, said the company is interested in donating face masks to the district.
At first in the board's discussion during the public hearing, there was a sentiment that it wouldn't hurt to apply for the waiver, just to have it as an option. But the viewpoint that changing the start date this close to Sept. 1 would cause more harm than good won out, with the bussing issues, school staff's personal summer plans and the unplanned shorter time for staff to prepare all being deciding factors.
Bring the kids back
The consensus during an agenda item updating the plan for the start of the 2020-21 school year and during the open comment period was to get kids back to school in the fall, unless circumstances at that time dictate otherwise.
During the comment period, Rhonda Seidl, parent of two high schoolers, said "education is essential" and it's time to go back to school.
"I don't believe that shutting down the schools or even going part time is going to help them in the future," she said.
Seidl also pushed for sports to start on schedule.
"I'd rather have them out playing in school-sanctioned sporting events than sitting around a campfire doing things they shouldn't be doing," she said. "I think kids need that social aspect."
Emily Balsis, a parent of twin kindergartners and owner of Utopia Day Spa, also pushed to get kids back in the classroom.
"I have five therapists and out of the five therapists, four of us have elementary children," she said. "Speaking to them prior to this meeting, they have either mentioned not being able to work to home school their children or really cut back their hours. So that's going to hurt my business and I'm speaking for my business right now, but I feel like Medford has a lot of small businesses so it's going to affect a lot of people."
Sullivan said options the board can look at as Sept. 1 approaches are bringing students back five days a week for face-to-face instruction, going face-to-face four days a week with one day off –– most likely Wednesday or Friday –– for virtual instruction and a deep cleaning of the buildings, rotating students on a Monday-Wednesday and Tuesday-Thursday face-to-face basis with virtual time as well or going 100% virtual.
Sullivan said there are many decisions that will need to be made at some point, such as whether face masks and temperature checks will be mandatory and what protocols will be for students or staff who show symptoms during a school day. But it also makes sense to think more about them and see what happens over the next several weeks before making those calls.
"Nobody is dictating to us how to do it," Sullivan said. "If anything, it looks like it's going to come down as a recommendation and the board in each district is going to have to make decisions and they may make them different. Same with sports. I heard today the WIAA is saying right now it's up to your school board whether you have sports. So some schools may not have it, some schools might. Again, we don't have to decide these kinds of things tonight and I think the public has to understand we're still in June. We have some time."
Board members did agree that if parents are uncomfortable sending their children to school, the district must work with them to provide virtual options. Sullivan said a survey will be going out soon to find out which families are OK with sending their children back to school and those who would rather have their children learn virtually. A faculty survey showed 19 said they would be interested in entirely teaching virtually, 75 said they wouldn't and 84 said maybe or needed more information.
If there is a large number of students in a grade level that prefer to learn at home, it's possible one teacher could be dedicated to teaching them virtually as one classroom. If there is a very small number, it's possible a student or two could participate virtually with a classroom that is actually at school.
"I got that out of the webinar today too and that's obvious," Sullivan said. "We have to be flexible going into the year because it might change. It might fluctuate. If something hits here and a lot more kids get sick, parents get worried and all of a sudden overnight, we have 50 new requests to do everything online, we're going to have to figure it out. We can't say, 'no you made your choice, you're going to be face-to-face, keep coming.' No we're going to have to do it."
Board members Oralee Dittrich and DeDe Strama stressed the importance of communication between the district and its families during the year. Sullivan agreed that regular communication sessions, like the district had at the end of the 2019-20 school year, should return soon.
"Having those conversations or whatever or having additional communication go out and having those things on our website," Dittrich said. "I think all of that makes everyone feel more at ease about things."
Moving forward
Along the lines of moving forward, the board was updated on plans for summer school, swimming lessons and facility use once school facilities are allowed to reopen July 1. Summer school coordinator SuAnn Schroeder said most summer school classes and swimming lessons will have limited class sizes to stay within social distancing guidelines but will go on as scheduled in July. The DNRsponsored safety classes are still in limbo.
"There are waiting lists for all of these things, but we just know that we're not able to offer it to everybody that wants it," she said.
Activities director Andy Guden said from an athletic standpoint, planned summertime activities such as basketball opportunities set up at the high school by boys coach Ryan Brown and his youth camp July 6-9 at the middle school, a Medford-only Monday night volleyball "quads" league at the high school, off-season cross country team runs on the Pine Line Trail and football camp later in July are ready to roll. The MASH Fitness Center will reopen to the public with its usual summertime hours, though social distancing measures will be in place.
"Unless I hear otherwise, we're planning all those activities," Guden said.