Posted on
Norgaard challenges village board incumbents as write-in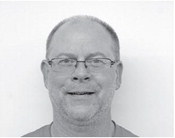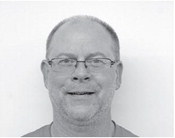 Village of Rib Lake voters will be asked to vote for three trustee positions in the April 7 election.
The candidates are incumbents Jack Buksa, Vernell Vanhecker and Cliff Mann. They are being challenged by registered write-in candidate Renee Norgaard.
All candidates were sent a questionnaire. Buksa and Norgaard responded, they appear in alphabetical order.
Jack Buksa
Please tell us about yourself. What is your background?
I just celebrated 50 years of living in the village of Rib Lake, I have a son, Tyler and a daughter, Megan. My wife is Andrea. I graduated in 1987 and I have spent the last two years working in and close to Rib Lake in maintenance and transportation.
Why do you want to serve on village board?
I do enjoy the up-close hands-on that being on the village board or any board provides.
What should the village do to promote economic growth and opportunity in the community?
Right now we have a couple important buildings that are not open for business. This also interrupts the workforce all this comes down to money and opportunity that arises. We hope to point into the right direction to make that happen.
What do you feel the is village's biggest asset and why?
Our citizens are our biggest asset in and around the village because no task or hardship is too big or too small. I hope to think we are all in this together.
Renee Norgaard
I was born in South Dakota, attended the University of South Dakota, and worked and raised our children in Minnesota. I worked as a legal secretary, paralegal and law office administrator for over 30 years. Currently, I am employed as an accountant.
Why I want to serve: The most signifi cant contribution that will be made by the trustees during this next term will be selection of a new village clerk. I have over 40 years of experience working as a professional. In my career as a law offi ce administrator, I interviewed, hired, trained and supervised professional and support staff.
We need to bring the Village of Rib Lake into the 21st century. We cannot continue to use the paper and pencil system our current clerk started with over 35 years ago. The clerks I have talked with in communities the size of ours are technology savvy and have the town's information at their fingertips. The citizens not only get accurate information, they don't have to wait like we do for the clerk to pull it out of some closet or page through thousands of documents.
Our board has been treating the village taxpayers unfairly. The board cannot make decisions in favor of any village taxpayer, unless they are prepared to do the same for each and every one of us.
Growth & economic development: Ken and I are former local business owners who undertook a start-up business, investing more than $700,000 into the greater Taylor County area. Advocating for new businesses in the area is a strength of mine, rather than crying out for boycotts to run non-locals out of town. Failed decisions of past and current village boards could have been averted if we had term limits, reducing embedded complacency. Diversity of citizen/ officials, rather than the same old elected representatives, would add interest to the trustee position. Newly elected officials would be more willing to bring a fresh set of eyes and ears to discussion and decisions.
Rib Lake voters need a trustee who is a critical thinker.
Village's biggest asset: The lake. Ken and I have owned lake shore property for 20 years and have abided by all the DNR regulations. Rib Lake has surrendered shoreline laws to the local Fish & Game.
Summary: You have to start with someone new on April 7. Rib Lake needs someone that has a strict sense of integrity and the courage of their convictions. Rib Lake needs uniform equality and fairness in its government. I'm fair, honest, intelligent, hard-working, and I'm not afraid to call balls and strikes.