Posted on
Gov. Evers appoints Knapp to lead Wisconsin National Guard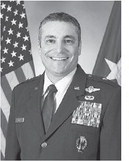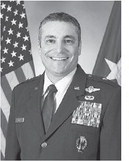 Gov. Tony Evers announced the appointment of Wisconsin's next adjutant general Feb. 24.
Brig. Gen. Paul E. Knapp will assume command as the adjutant general in a formal ceremony in March. Details of that ceremony will be released at a later date.
Knapp succeeds interim adjutant general Brig. Gen. Joane K. Mathews, who took over as interim adjutant general for Brig. Gen. Gary Ebben, who retired in February after being appointed as interim adjutant general in January.
Brig. Gen. Knapp will serve a five-year term as the head of the Wisconsin National Guard and the Wisconsin Department of Military Affairs. As adjutant general, Knapp will oversee the 10,000 soldiers and airmen of the Wisconsin Army and Air National Guard as well as Wisconsin Emergency Management, and the Office of Emergency Communications in addition to serving as the governor's Homeland Security Advisor.
Concurrent with his appointment as adjutant general, Knapp will be promoted to the rank of Major General.
Knapp is a U.S. Air Force officer and a master navigator currently assigned as the mobilization assistant to the commander of the Air Force Nuclear Weapons Center at Kirtland Air Force Base, New Mexico, where he oversees more than 1,300 personnel at 18 locations around the world. He also currently performs alert duty as an Airborne Emergency Action Officer in command of the joint battle staff aboard the Airborne Nuclear Command Post which provides survivable, mobile command and control of U.S. nuclear forces in support of the Commander of U.S. Strategic Command and the President of the United States.
Knapp is a 1992 U.S. Air Force Academy graduate, where he earned a bachelor of science. He also holds a master of science degree from the University of Maryland. He is a native of Antigo. and currently lives in Whitefish Bay with his wife, Dr. Renee Knapp, and their two children.
"Being appointed as the Wisconsin adjutant general by Gov. Evers is a dream job for this kid from Antigo who chose a military career," said Knapp. "I am humbled, grateful, and privileged to serve the professional soldiers, airmen and civilians of our amazing state."
After commissioning as an active duty Air Force offi cer in 1992, Knapp served as a Special Agent for the Air Force Office of Special Investigations prior to attending navigator training. He served two operational tours as an F-15E Strike Eagle weapon systems officer and one as an air liaison officer to the U.S. Army in South Korea. He separated from active duty in August 2003 and joined the 95th Airlift Squadron of the 440th Airlift Wing, General Mitchell Air Reserve Station, Milwaukee, flying the C-130H Hercules. Brig. Gen. Knapp has served as an instructor, evaluator, flight commander, squadron commander, deputy operations group commander and vice wing commander. He has over 3,000 flying hours, including 681 combat hours, and 262 combat sorties supporting operations Allied Force, Northern Watch, Southern Watch, Enduring Freedom, Iraqi Freedom and Joint Task Force Horn of Africa.
"Brig. Gen. Knapp is a dynamic, proven leader who has selflessly served our nation during his 28-year military career," said Gov. Evers. "His strong leadership and dedication to the State of Wisconsin are a perfect fit for the Wisconsin National Guard during this time of transition."
Wisconsin's interim adjutant general, and deputy adjutant general for Army, Brig. Gen. Joane Mathews welcomed Knapp to the Wisconsin National Guard.
"We're thrilled to welcome Brig. Gen. Knapp to the Wisconsin National Guard, and we look forward to having a leader of his caliber at the helm of our organization," she said. "Our soldiers and airmen deserve the best leadership, and we are excited for his tenure to begin. The Wisconsin National Guard is an incredibly dedicated and professional force with a bright future ahead."