Posted on
Businesses work to bring farmer's production to consumers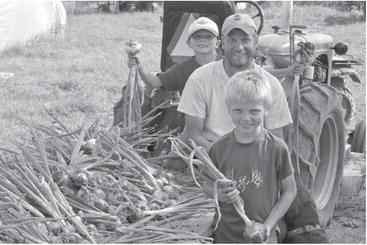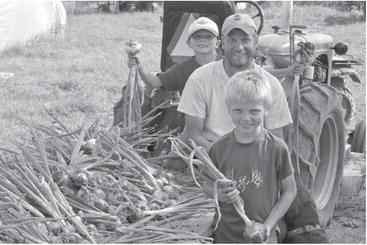 Agriculture has always been an important player in the regional economy. As farmers produce milk, produce and livestock, much of it goes off to markets around the globe.
Over the decades, local industries have grown to use the fruits of the farmers' labors to create value-added products.
Among the most recognizable of these products continue to be Tombstone Pizza and the other frozen pizza brands produced by Nestlé Pizza Division in Medford.
Tombstone had its birth in Medford and under the leadership of the Simek family grew into a nationallyrecognized brand name. It was eventually purchased by Kraft and is now owned by the multi-national food manufacturing company Nestlé.
Tombstone Pizzas continue to be produced in Medford along with Jacks, DiGiorno and California Pizza Kitchen.
Nestlé continues to be a major employer in the Medford area and looks to continue to produce pizzas here into the future.
"Consumer taste preferences are ever evolving, and Nestlé is constantly innovating to stay ahead of the trends. As a category leader, we take pride in the many products we offer that consumers know and love. But we also know that to win with consumers, we have to disrupt ourselves with new innovations to add to our portfolio before we get disrupted. Medford is an important part of this. The facility creates Nestlé's delicious, ontrend pizzas," said Harrison Allen a communications specialist with Nestlé USA.
Pizzas are only one facet of the turning the farmers' labors into value-added products. Wisconsin produces a lot of cheese. Industry experts estimate that the state produces more than 2 billion pounds of cheese each year in dozens of different varieties.
Marathon Cheese fills an important role in getting that cheese from manufacturing plants to consumers.
The company cuts, shreds, cubes and packages cheese for customers. Medford is one of four locations that the company has. It is headquartered in Marathon City and in addition to Medford has locations in Idaho and Mississippi.
In the summer of 1952, founders Ray and Marie Goldbach began packaging cheese in the basement of Marie's parents' home. They hired 10 employees and set up the first production line. Since that time that company has grown to employ hundreds and serving the needs of producers and retailers around the country.
While companies such as Nestlé Pizza and Marathon Cheese show the largescale success that can come with bringing value to regional agricultural production, others have worked to focus on keeping things small and personal.
We Grow is a produce farm located in northern Taylor County providing pastured heritage breed pork and free-range broiler chickens along with a wide-array of in season vegetables grown without the use of synthetic inputs in a community supported agricultural (CSA) system.
We Grow chooses to use only organic certified, non-GMO seeds. They sell weekly garden shares, direct off the farm during the growing season and at the Medford Farmer's Markets on Tuesday afternoons and Saturday mornings. We Grow is currently undergoing USDA organic certification.
We Grow and other similar enterprises provide a local alternative to what people can purchase as far as food products.