Posted on
Businesses help build community from the ground up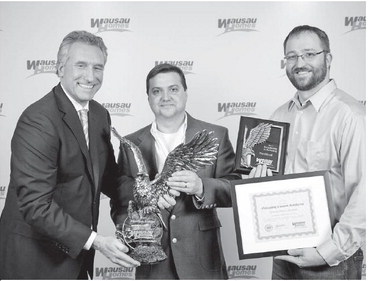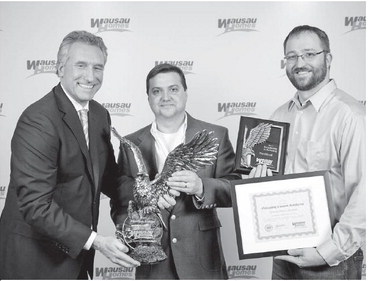 Taylor County is a great place to live. Whether you are looking for a place to raise a family, retire, or kick back and relax Taylor County has options available both in prebuilt homes and custom construction.
Wausau Homes of Medford
Wausau Homes of Medford is a company that utilizes "stick building" to build custom homes for their customers.
Stick building is when pieces of the frame of the home is built in a factory and transported to the job site and put into place one by one by crew members operating heavy machinery.
In the case of Wausau Homes of Medford, these pieces of frame are built in the Wausau Homes factory located in Wausau, and then transported to wherever the job site may be.
According to owner, Jason Wanke, this type of technology is exactly what has changed at the company in the last 10 years.
"Things fit together much like a jigsaw puzzle and it basically speeds up the framing process," said Wanke on the topic.
He spoke about the ability to save money for the customers because of the efficiency they are able to create through this tactic.
According to Wanke, another benefit of these new technologies is the accuracy in which the work is done.
The team at the Wausau plant is able to create the framework with precision accuracy because of the tools at their disposal.
Wanke feels that this is the direction that the entire industry is heading towards because of its efficiency and accuracy.
When asked what makes him the most proud to be a part of this company, Wanke stated, "What I'm most proud of, is that we have the same sub contractors and employees that we had 20 years ago, we use the same people and they're like family to me."
He attested to the fact that these people make his life much easier and they have become a very strong team over the years.
As far as changes are concerned, Wanke said that they are not looking to change much at this point in time.
Things are generally very strong at the company currently and Wanke intends on seeing where the future will take it.
As for the next 10 years, Wanke believes the company will find even more efficiency.
"We're trying to find efficiencies to make housing more affordable and at the same time, not compromising quality," said Wanke.
Building homes is currently very expensive and it is hard to say if that will change in the next 10 years, however, Wanke feels that the technologies and effi ciencies to change that could be on the horizon.
The cost of building a home is also the biggest challenge that the industry faces. Many people will become discouraged after having a home priced and will take to buying an already existing home and remodeling it.
However, today, it seems that this may not be the best path to take because those who remodel struggle to break even when they attempt to sell the home.
Building a home, on the other hand, is quite an investment but a customer may come closer to breaking even upon selling.
"Your Way, Firm Price, On Time" is the motto of Wausau Homes and they truly intend on sticking to that. They are a company that wants to put customers in their dream homes. Not only do they want that, they also want to do it as effi ciently as possible and as quick as possible without tampering with the quality.
"I want people to know that we have brought a retail atmosphere to home building, that's really the secret to our success, a one-stop shop," said Wanke.