Posted on
United Way kicks off drive with service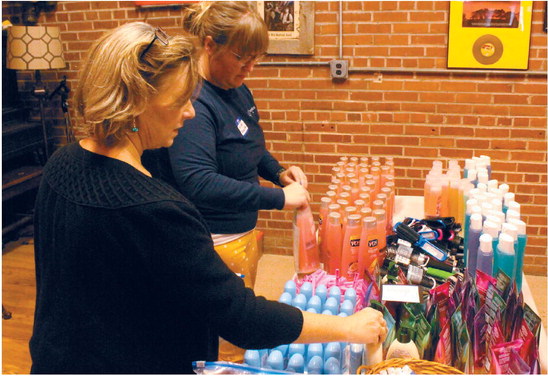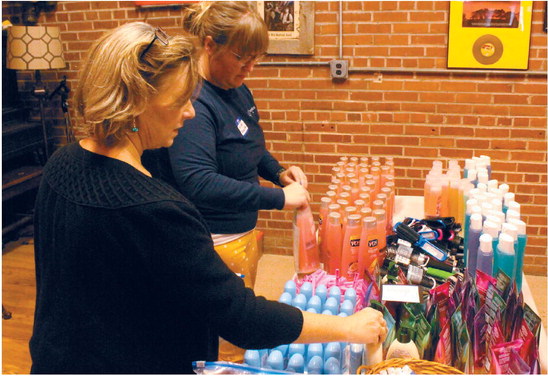 United Way of Taylor County made appeal to employers to raise funds
BY BRIAN WILSON
NEWS EDITOR
United Way of Taylor County formally kicked off their 2019 campaign with an employer breakfast meeting held at Marilyn's Fire Station and Catering on Tuesday morning.
Dozens of area business leaders attended the meeting to learn more about United Way and the agencies that receive funding.
Representatives from each of the agencies spoke about their agency's programs and how they utilize United Way funding. This year's agencies include: Black River Industries; Childcaring; Parent Resource Center; Gilman Summer Activities; Hope Hospice and Palliative Care; Neighbor to Neighbor of Taylor County; Restorative Justice Programs of Taylor County; Salvation Army; Samoset Council Boy Scouts; Sandbox Childcare and Preschool; Stepping Stones; Taylor County Commission on Aging; Western Taylor County Public Library; Medford Head Start and the Stetsonville Library.
The mission of United Way is to unite people and resources to build a stronger, healthier community. The primary fundraising tool of United Way is the payroll deduction program which allows people to have small amounts taken from their paychecks each week.
See UNITED WAY The payroll deducation amounts add up quickly across the community. People are also able to give onetime contributions and are encouraged to ask their employers about matching programs.
This year the organization has approved $75,000 in commitments to the member agencies. The United Way's 2018-19 budget was $102,365. According to president Angela Hupf, the United Way is entirely volunteer- run with an active 12-member board of directors.
Other board members include vice president Mallori Strama, secretary Stacey Christianson, treasurer Melody Kuenne, Bryce Kelley, Kris Brandner, Tami Fuchs, Stacy Retterath, RuthAnn Koch, Melissa Kraemer, Amanda Brahmer and Roxanne Bull.
Through the volunteer efforts, 99% of the money raised in Taylor County is able to stay in Taylor County serving individuals and groups from throughout the county.
In addition to Tuesday's breakfast meeting, United Way is also planning other events for the coming year. On February 15, 2020, they will be bringing back the Dueling Pianos event. Hupf noted that last year that event sold out and was hugely popular in the community.
In September the United Way will also be collecting for the Meals in a Backpack program working with the SOAR Program at Medford Area Public Schools to collect nonperishable food to send home with students in need so that they have meals over the weekend. The SOAR students pack the bags which are sent throughout Taylor County.
Those interested in learning more about United Way may call them at 715-748-3000 or mail PO Box 85, Medford WI 54451.