Posted on
More personal bests in final tune-up before GNC swim championships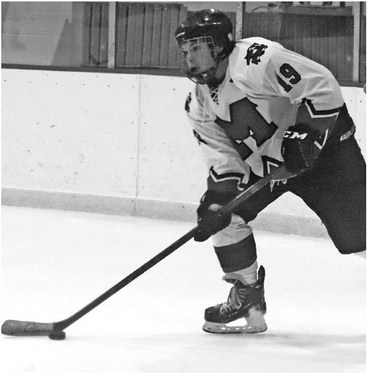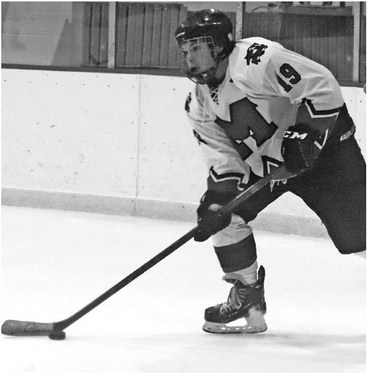 MEDFORD BOYS SWIMMING
After a two-week gap, thanks to poor winter weather last week, the Medford swimmers got back into competition Thursday at Shawano with several of them continuing to lower times in losses in a double-dual meet with Rhinelander and Shawano.
While Rhinelander dominated the meet as expected, beating Medford 124-37 and Shawano 124-32, the host Hawks got a bit of revenge by outscoring the Raiders 82-63 after losing twice to Medford earlier in the season, including Medford's last outing on Jan. 12.
The meet served as Medford's final tune-up before the Great Northern Conference championship meet, set for Friday at 5 p.m. in the metered pool at Antigo's Clara McKenna Aquatic Center. Barring something totally unexpected, Rhinelander will win the meet and earn its fifth straight conference team title. The conference's individual awards will be determined by placements in each race with winners earning first-team honors, second-place finishers being placed on the All-GNC team and third-place swimmers earning honorable mention.
From there, all GNC teams will head to the WIAA Division 2 Ashwaubenon sectional meet on Feb. 11.
One of Medford's highlights Thursday was the 500-yard freestyle, where senior Ervin Ulrich and freshman Logan Rouiller were credited with first- and second-place finishes in the dual with Shawano. Ulrich lowered his time by another five seconds to 6:24.12 and just held off Rouiller, who swam his first 500 and finished in 6:24.39. Those two times were good for fourth and fifth against Rhinelander. The Hodags' Zacha King won it in 5:14.99.
All three Raiders set personal-best times in the 100-yard backstroke. Rouiller was fifth overall in 1:19.78, Jimmy Murillo Aguirre was sixth in 1:21.63 and Roger Mann was eighth in 1:33.08. Rouiller's time was good for second against Shawano behind Braden Barkley (1:08.83) and fourth against Rhinelander. Hodag Daniel Gillingham won in 1:00.61. Murillo Aguirre was third in the Shawano dual and fifth in the Rhinelander dual. Mann got a fifth-place point against Shawano. Senior Dylan Kraemer cut 0.22 seconds off his time from two weeks earlier in the 200-yard freestyle and finished fifth overall in 2:26.25, while Hudson Briggs was a fraction of a second off his best at 2:34.6 and seventh overall. Kraemer got secondplace against Shawano and fourth-place points against Rhinelander. Briggs was fourth against Shawano and fifth against Rhinelander.
Kraemer then swam the 100-yard freestyle in 1:08.35 to place fifth overall, Hudson Briggs came in at 1:09.15 to place sixth and Silas Briggs was eighth overall at 1:16.25. Those were personal-best times for the Briggs brothers. Kraemer and Hudson Briggs were third and fourth in both dual results, while Silas Briggs got the fifth-place point against Rhinelander. The Hodags' Carter Gaber won the race in a quick 51.27 seconds.
Hunter Briggs lowered his time by more than two seconds to a personalbest 1:28.05 in the 100-yard breaststroke, which was good for second against Shawano behind Ben Langlois (1:13.4) and third against Rhinelander, whose winner was Dolan O'Malley in 1:10.21.
Mason Reimann set a new best time of 2:36.33 in the 200-yard individual medley to place second against Shawano behind Langlois (2:27.36) and third against Rhinelander behind Mathias Fugle (2:12.87) and Shawn Denis (2:12.97). Reimann later swam the 100-yard butterfly in 1:14.16, which again put him second against Shawano behind Daniel Bergmann (1:08.65) and third against Rhinelander behind O'Malley (1:01.34) and Eli Lundt (1:05.63).
Naut van Meurs and Mann set their fastest times of the winter in the 50-yard freestyle. For van Meurs, his time of 27.96 seconds was good for sixth overall, third against Shawano and fourth against Rhinelander. Mann's time of 31.39 seconds was eighth overall and good for a fifth-place point in both duals.
In relays, Medford's top scoring team was the 200-yard medley group of Ulrich, Hunter Briggs, Reimann and Kraemer, who placed third overall and second in each dual with a time of 2:22.76. Murillo Aguirre, van Meurs, Rouiller and Silas Briggs were fourth overall and got the third-place points in each dual with their time of 2:24.34. Rhinelander's team won in 1:54.33 and Shawano's team came in at 2:04.31.
Reimann, Hudson Briggs, van Meurs and Ulrich were credited with second place against Shawano and third place against Rhinelander with their time of 1:55.03 in the 200-yard freestyle relay. Murillo Aguirre, Mann, Hunter Briggs and Silas Briggs got the third-place points against Shawano by finishing in 2:08.58. Rhinelander had the top two teams with times of 1:35.1 and 1:36.72, while Shawano's team came in at 1:50.8.
Hudson Briggs, Rouiller, Ulrich and Kraemer swam the 400-yard freestyle relay in 4:36.59 to get the second-place points against Shawano and thirdplace points against Rhinelander. Silas Briggs, Mann, Murillo Aguirre and Hunter Briggs scored two third-place points against Shawano with their time of 5:01.65. Rhinelander had the top two times at 3:31.88 and 3:38.94, followed by Shawano in 4:19.81.