Posted on
Hills conquered at Gartzke Invite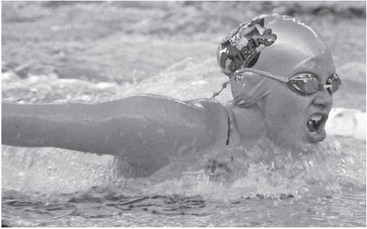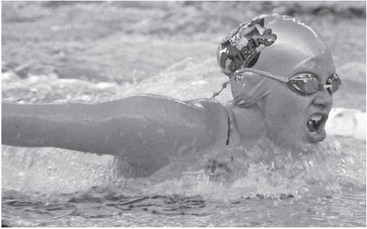 MEDFORD CROSS COUNTRY
The Medford cross country teams are in the midst of a week full of challenges.
In between the two largest meets of the season –– Saturday's Smiley Invitational in Wausau and this Friday's upcoming Roy Griak Invite hosted by the University of Minnesota –– the Raiders tackled a different challenge Tuesday, running the hills of the Gartzke Flowage course outside of Antigo.
The girls did what they've been doing all fall and added another team championship to their collection in the sixschool meet, compiling just 31 points to beat Shawano (45), Rhinelander (70), Merrill (91), Antigo (129) and Northland Pines (incomplete).
Senior Joe Sullivan also remained unbeaten, setting a course record while winning the boys race in 18:17.7. Shawano topped Medford 28-57 to win the team title, while Merrill was third with 87 points, seven fewer than the host Red Robins. Northland Pines scored 96 and Rhinelander, who rested several of its top runners, was sixth with 133 points.
In his win, Sullivan finished with a 29.2-second margin over runner-up Ethan Onesti of Shawano, while Sam Gremban of Northland Pines was third in 19:03.2. Sullivan last competed on the Gartzke course in the 2019 GNC championships and finished in 18:45.5 that day.
Raider sophomore Tanner Hraby was eighth out of 37 runners in 19:56, about 31 seconds faster than he was on the course during the 2020 invite, held last Sept. 22. Logan Gubser finished 11th Tuesday in 20:47.7, about 1:23 ahead of his 2020 time here. Stephen Hraby finished 17th in 21:36.9, Nick Steliga took 20th in 22:14 and Lucas Borman was 36th in 26:01.5, a 17-second improvement over last fall.
"The guys attacked the hilly course and did great as a team," Medford head coach Kevin Wellman said. "Times on this course can be thrown out as it is so difficult, but the guys ran great and took second place overall."
With their five scorers among the top 11 finishers, no one was catching the Medford girls for the team title. Meredith Richter led the Raiders with a thirdplace time of 21:58.1 that only trailed the area's best of the best, Nora Gremban of Northland Pines (20:38.5) and Elizabeth Schmidt of Merrill (20:58.1).
Bryn Fronk got into the top five with a time of 22:50.7, just behind Shawano's Grace Beyer (22:23.2). Jennifer Kahn was eighth for Medford at 23:25.3 and Brooke Rudolph followed up her strong run at Smiley with a ninth-place time of 23:34.6. Alexis Fleegel sealed the team win with an 11th-place time of 24:29.3.
All five of those Raiders took significant chunks off their times on this course from last September.
Ella Daniels took over 70 seconds off her 2020 time at Gartzke with a 13th-place time of 24:51. Freshman Ella Dassow was 17th in 25:33.6.
"The ladies as a team did great work and ran awesomely on a tough course," Wellman said.
Sophomore Joselyn Torres earned her second straight JV girls meet championship, topping a field of 16 runners with a time of 25:20.4. She was far ahead of Rhinelander's runner-up Maria Hubler (28:06.3). Raider Kylie Potvin was fourth in 28:44.5, about three minutes faster than 2020, Nathasha Butt was 13th in 30:33.6, about 36 seconds faster than last fall, and Lydia Way was 15th in 34:23.3.
The Raiders are looking forward to Friday's run at the Griak meet after not making the trip last fall. They're also looking forward to hosting their one invitational for the season Sept. 30 on the new course on the north side of the MASH and MAES properties. The middle school race kicks things off at 4 p.m.