Posted on
Wolfpack prepared to out-wrestle their opponents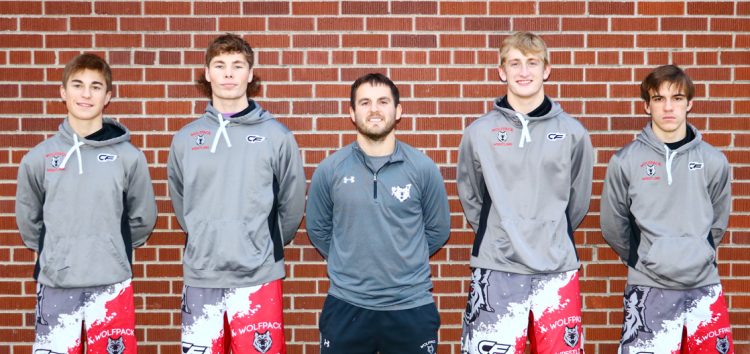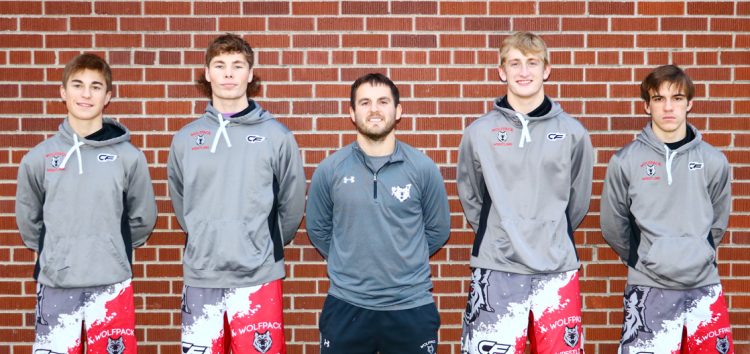 By Ginna Young
With limited numbers/weight classes, the goal for this year's Cornell-Lake Holcombe-Gilman wrestling team, is simply to improve as the season wears on.
"I have a good group of wrestlers though, all with leadership capabilities," said coach Greg Sonnentag.
Junior Julian Krizan is a returning conference champion and has put in a lot of work over the off-season.
"He is the most vocal and I expect him to push the other athletes, as he has high expectations for himself," said Sonnentag.
Braeden Person, returning sophomore and an All-Conference football player this season, works relentlessly and leads by example with his steady effort.
While there aren't many kids in the program, Sonnentag says his athletes are gifted and have a great work ethic. Because of COVID- 19 restrictions this season, there is not a guaranteed chance for the Wolfpack to compete individually in the State tournament series.
"With only four to five wrestlers, we can't win our conference dual meet championship, based on sheer numbers," said Sonnentag. "Therefore, we want to simply wrestle as many matches as we can and make the most out of them to improve individually, in case we do get a chance to compete at a greater scale later this season."
The Wolfpack hopes to win as many matches as possible in dual meets and to out-wrestle their opponents.
"Last year, was the first year in a while we didn't have a State qualifier," said Sonnentag. "We hope to get that opportunity again this year, and make it happen."
The 2020-21 Cornell-Lake Holcombe-Gilman Wolfpack Wrestling team athletes and coach, left to right, are freshman Troy Duellman; junior Ryne Gienke; head coach Greg Sonnentag; junior Julian Krizan; and sophomore Braeden Person. Missing, are assistant coaches Justin Fredrickson and Zach Person. Photo by Ginna Young