Posted on
Hornets dominating over Boyceville in opening dual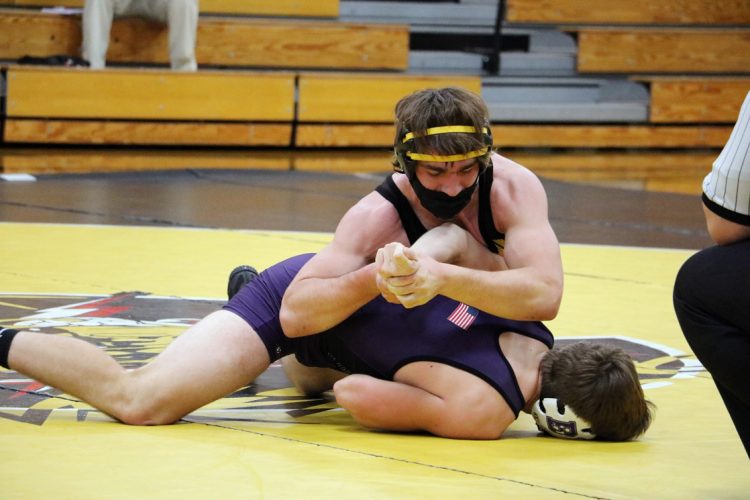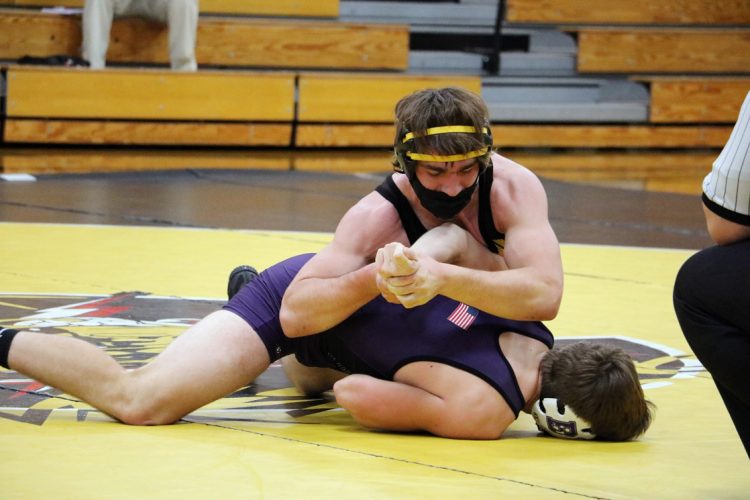 By Ginna young
Cadott wrestlers were eager to hit the mats in their opening dual meeting, which fell at home Dec. 8, against Boyceville. Although the team is still adjusting to COVID- 19 rules and regulations, the grapplers continue to work hard.
"The team wrestled well," said coach Josh Spaeth.
Sophomore Tristan Drier (152 pounds) earned Best Pin of the night, coming up with the fall in 1:28, over Peyton Ponath. Fellow sophomore Brayden Sonnentag (126) also made a good showing, coming off last season as State champion, as he earned the pin over Emma Gruenhagen in 49 seconds.
Cole Pfeiffer, sophomore (160), won an 10-8 decision over Nate Stuart, while fellow sophomore Dawson Webster (182) received a 2-0 decision over Tyler Dormanen. Senior Nelson Wahl (170) finished off the win column for the Hornets, with a 5-2 decision over Ira Bialzik.
Junior Gavin Tegels (220) lost his battle with Trett Joles, in a 5:02 fall, and sophomore Kane Mengel (285) dropped his match to Keegan Plemon by fall, in 2:37.
"Boyceville had a few wrestlers out of their line-up, which resulted in some wrestlers not getting matches," said Spaeth. "Cole Pfeiffer and Nick Goettl (exhibition match) both had hard fought matches, which were won on sheer grit."
Receiving forfeits, were junior Logan Harel (120), sophomore Nick Fasbender (132), and juniors Kaleb Sonnentag (138) and David Lallemont (145).
With the wins, Cadott took the dual victory, 45-18.
"The kids are thankful to have the opportunity to compete," said Spaeth.
Cadott sophomore Dawson Webster (182 pounds) gets his Boyceville opponent in a difficult lock to get out of Dec. 8, during a home dual. Webster got the win in a 2-0 decision, to help his team take the 45-18 victory. Photo by Ginna Young