Posted on
Chiefs working on energy levels going forward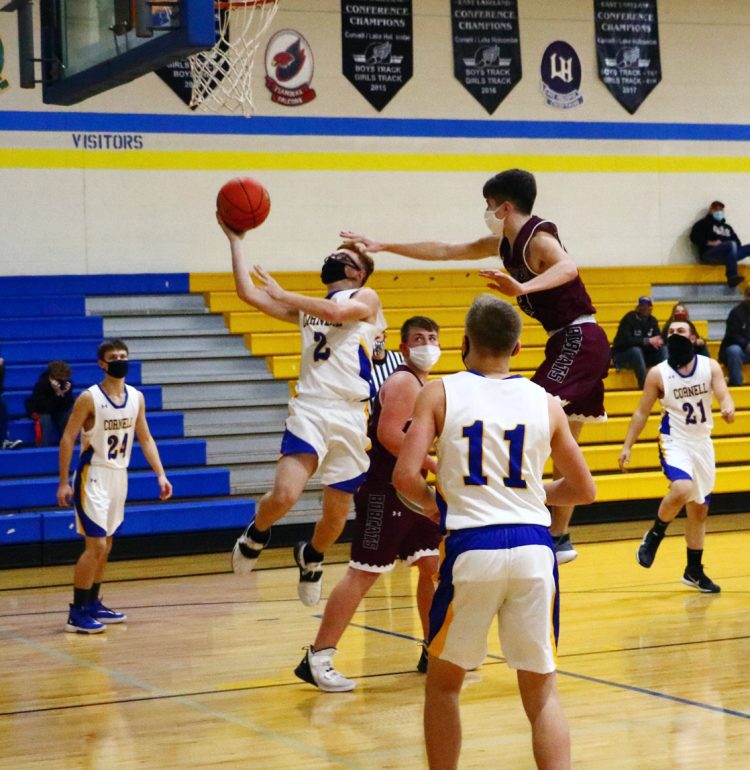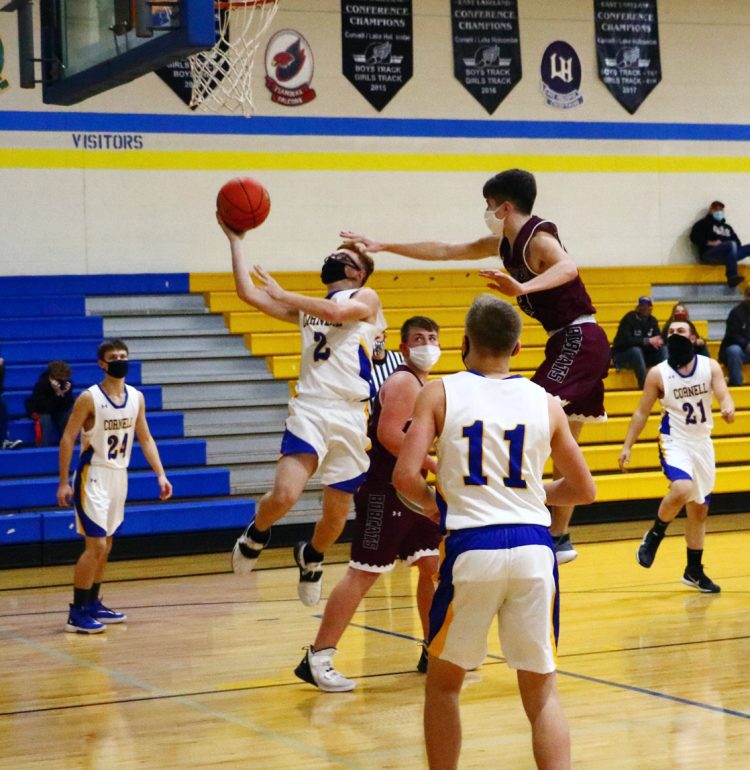 By Ginna Young
To open their season, the Cornell boys basketball team took to the road for two out of their three games.
Dec. 8 vs. Winter conference (L 65-47)
"We started the game out really well," said coach Marcus Leland. "In the first half, we just went very cold with our shooting. We were getting good shots, they would just not go in."
Leland says the players had good energy in the second half, but were in too much of a scoring hole to dig out of. Winter capitalized on that and took the game, 65-47.
"We have to work on getting more stops on defense and finishing our opportunities on offense," said Leland.
Sophomore Blake Anders had 17 points on the night and 8 rebounds, while senior Austin Bowe finished with 12 points and 3 steals.
Sophomore Dylan Bowe ended with 7 points and 3 rebounds, and senior Davis Harshman had 4 points and 7 rebounds. Freshman Daniel Person chipped in with 4 points and 2 rebounds, and senior Jason Krupka rounded things out with 3 points.
Dec. 10 vs. Birchwood conference (W 54-52)
The middle of the week saw Cornell at home, facing off against a tough Birchwood team.
"What a game for us," said Leland.
Fans of the team would agree, as Cornell was down by eight at halftime, only to rally in the second half.
"We played well in the first half of the game, we just did not finish our shots," said Leland. "Overall, we played like a team and no one was selfish."
Cornell outscored Birchwood 54-52 in the second half, and hitting free throws at the end helped seal a home victory, 54-52.
"Execution during the end of the game was key, as we were trading baskets back and forth with Birchwood," said Leland.
Anders again led, with 16 points, while D. Bowe ended with 14 points and Harshman had 10. A. Bowe finished with 5 points, sophomore Jack Blaisdell had 4 points and senior Jason Krupka recorded 3 points. Senior Logan Shemick added 2 points.
On rebound, Anders finished with 8, as did Harshman, while D. Bowe had 4 rebounds, 4 assists and 2 steals. A. Bowe also had 4 assists and Blaisdell had 4 rebounds.
"I am super proud of how hard the boys worked to get the win last night," said Leland.
Dec. 14 vs. Bruce conference (L 64-23)
Finishing off their three-game set, Cornell went on the road to Bruce, where the Chiefs couldn't work up momentum to down the Raiders.
"It just wasn't our night last night against Bruce," said Leland. "We did not have good energy from the get-go."
Cornell tried to stop Bruce while adding to the scoreboard, but the conference game went to the home team, 64-23.
"Bruce shot the ball well against us as well and we did not get into any sort of offensive flow," said Leland.
Harshman ended the night with 8 points and 10 rebounds, followed by D. Bowe, with 6 points and 4 rebounds. A. Bowe was right behind, with 6 points, while sophomore Avery Turany ended with 1 point. Anders, Jeremiah Hetke and Shemick all chipped in with 1 point, and Anders added 4 rebounds.
The Chiefs' record now sits at 1-2.
"We will look to come out with more energy next week, against Prairie Farm," said Leland.
Senior Austin Bowe goes up for a lay-up for Cornell, as they hosted Birchwood Dec. 10. Although the Chiefs started slow, they rallied in the second half to take a 54-52 conference win. Photo by Ginna Young