Posted on
Raiders do what they can against dominant Rhinelander squad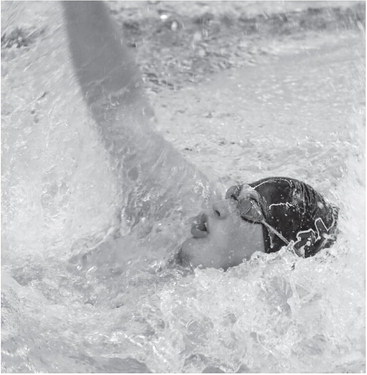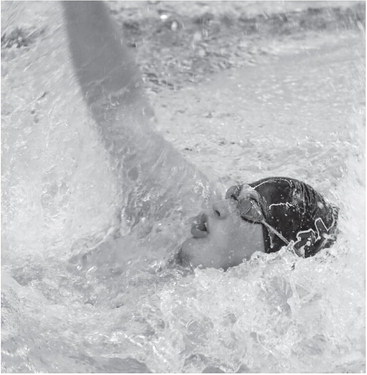 MEDFORD BOYS SWIMMING
The Medford Raiders took their turn going through the buzz saw that is the Rhinelander Hodags on Thursday, earning a third-place finish from Adam Swedlund in the 100-yard breaststroke during a 139-28 loss.
Down to seven swimmers as they were without senior freestyler Tahtankka Damm, the Raiders were able to improve on some times from their Dec. 1 season opener against Shawano during Thursday's meet.
Swedlund and Jacob Mitchell weren't as quick as they were two days earlier, but their third-place and fifth-place finishes made the breaststroke Medford's highest-scoring event of the meet. Swedlund's time was 1:26.04 and Mitchell's was 1:27.24 in a race won by Hodag Jack Antonuk in 1:05.3.
Improvements were seen in the 100yard butterfly. Senior Abe Miller shaved 1.09 seconds while taking fourth in 1:13.71 and senior Ethan Kraemer took over six seconds off his opening time by taking fifth in 1:25.74. Gavin Ostermann won the race for Rhinelander in 1:03.6. Miller and Kraemer teamed up for Medford in the 100-yard backstroke as well. Miller took fourth in 1:23.26, which was 0.55 seconds faster than his Dec. 1 debut in the race. Kraemer posted a solid 4.43-second improvement at 1:23.83 as the Raiders placed fourth and fifth behind winner Carter Gaber (1:03.73).
Senior Nathan Sislo got faster in the 50-yard and 100-yard freestyles. In the 50, he took fourth in 28.31 seconds, 1.28 seconds faster than the first meet. He took fourth in the 100 at 1:07.92, dropping 2.9 seconds. Ostermann won the 50 in 25.28 seconds, while Charlie Heck won the 100 in 54.31 seconds.
Senior Isaac Dittrich had a better day in the 500-yard freestyle, finishing fourth in 7:03.77, a 16.11-second improvement. Dylan Kraemer got the fifth-place point in 7:57.41 in a race won by Daniel Gillingham in 5:44.35. Those two also took fourth and fifth in the 200-yard freestyle. Dittrich's time was 2:35.72, while Kraemer shaved 0.15 seconds with his time of 2:53.99. Antonuk won in 2:01.86.
Swedlund was fourth in the 200-yard individual medley at 3:05.12. Gillingham won in 2:12.68.
Medford had to tweak its relay lineups and came away with a faster time in the 200-yard freestyle race. Mitchell, Sislo, Dylan Kraemer and Swedlund were third in 2:02.79 behind Rhinelander's times of 1:36.66 and 1:51.65.
Swedlund took Damm's freestyle spot in the 200-yard medley relay. Ethan Kraemer, Mitchell, Miller and Swedlund were third in 2:12.04 behind Rhinelander's times of 1:47.1 and 1:59.62. Miller, Dittrich, Ethan Kraemer and Mitchell closed the meet with a third-place time of 5:05.37 in the 400-yard freestyle relay. Rhinelander's times were 3:50.34 and 4:10.47.
Medford is at Lakeland today, Thursday, for a 5:30 p.m. Great Northern Conference dual meet. The Raiders hope to host Tomahawk Dec. 17.