Posted on
stripe. Guden picked up a ….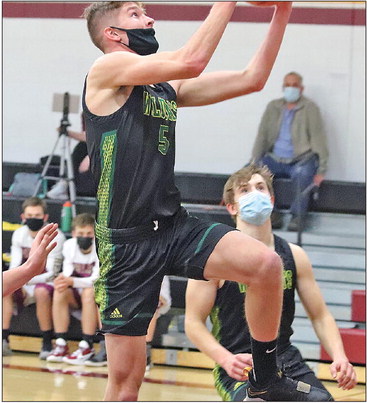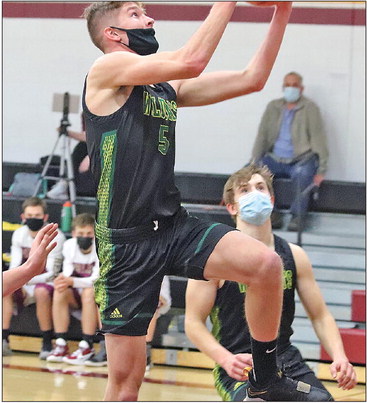 stripe. Guden picked up a pair of baskets while Wolf hit a triple and did almost all of his damage in the second half, scoring 11 of his 13 points in the last stanza.
"It was great to see us execute in a late-game setting in which we made free throws and rebounded the ball on the defensive end in key situations," Huss said after the game.
Guden finished with 13 points, but with the game remaining close until the final minutes, the Wildcats leaned heavily on others, with Austin Dahlke hitting several timely buckets for eight points.
Ayden Weisenberger and Everett Brehm also got on board, scoring three points. The production might not seem like much, but every basket mattered as Mosinee refused to wilt.
But those free throws and defense gave the Wildcats the advantage, and after an extremely subdued first half, Edgar rallied for 44 points in the second half.
Those 44 points gave Edgar a 59-49 victory, and preserved Edgar's perfect season at the expense of the Indians, who now drop to 2-1 while Edgar moves to 2-0.
"Mosinee is a very good team, very well coached," Huss said. "So, we are pleased with this win, but know we still have much to improve upon."
The up and down game is just a sign of 2020 in general says Huss, as his Wildcats will have to navigate a tough Marawood conference and COVID-19.
But even with the masks, the weather and opponents posing their challenges, Huss says he and the team are looking forward to what the season has to offer.
"This will certainly be an unusual season, but we are focused on controlling the things we can control, enjoying every opportunity we get to compete, and taking it one day at a time."
Edgar girls fall to Eagles
The Edgar girls basketball team continues to take some lumps in the early half of the 2020-21 season. The Wildcats split their first two games of the year, falling to Assumption to open the year before knocking off Stratford for its first victory.
But a chance to earn a winning record and improve to 2-1 on the season dissolved after a 71-39 loss to the Auburndale Eagles on the road on Tuesday night.
The Wildcats stayed with the Eagles through the first half, and despite giving up height to Auburndale, were only down single digits at halftime with the score sitting at 33-25.
It was a different story in the second half, as the wheels came completely off for Edgar, with the Eagles pulling away thanks to a strong scoring performance from Auburndale's Annamarie Aue and Hailey Grimm, who paced the Eagles with 17 and 16 points.
In total, nine Eagles scored, and used a second half surge to outscore Edgar 38-14 in the final frame. Stats for Edgar were not available upon publication.