Posted on
Galster chosen as league's volleyball Player of the Year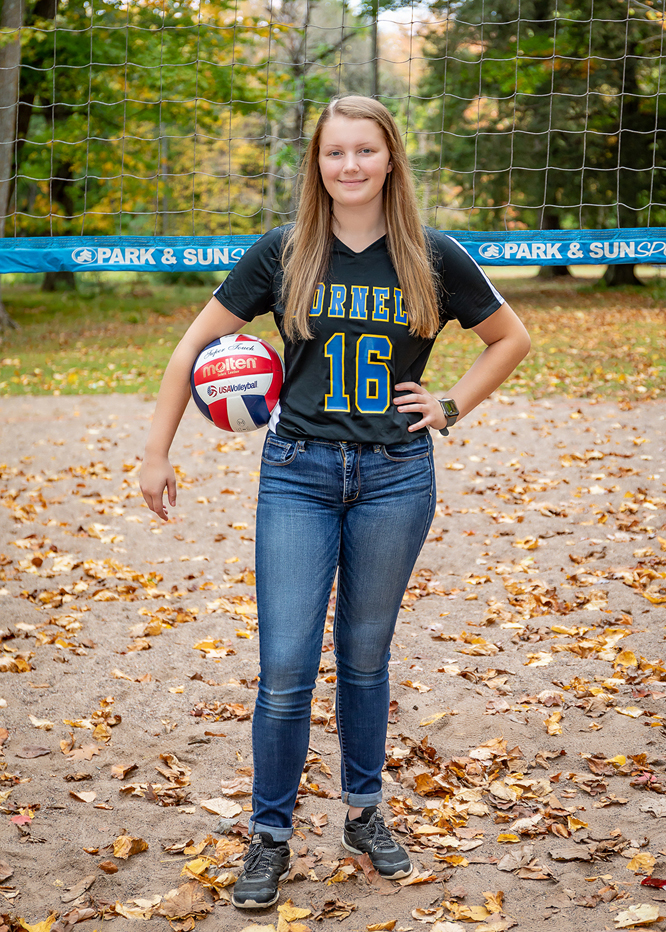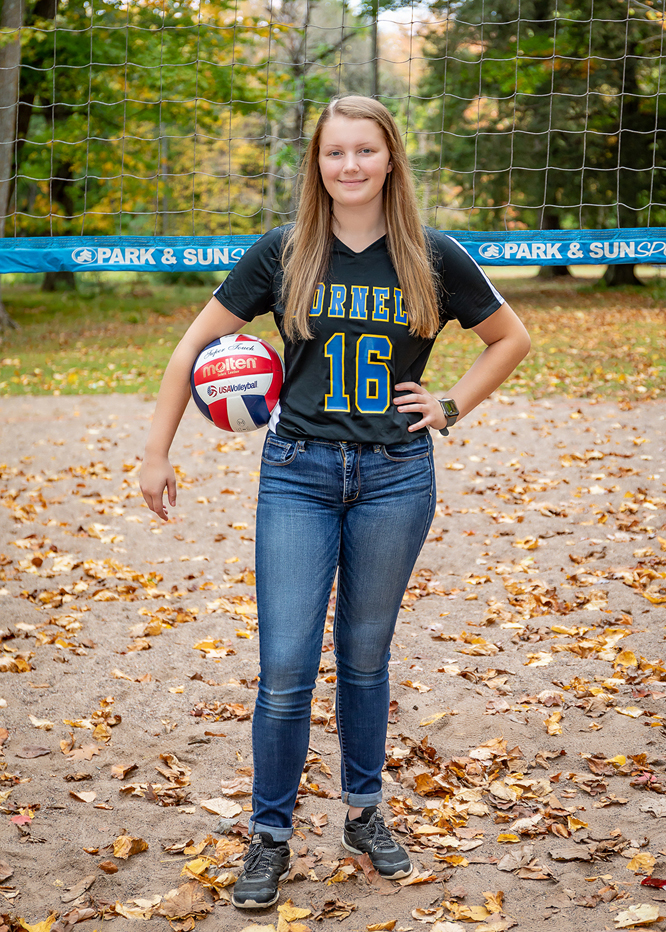 By Ginna Young
It came as a huge surprise to senior Michaiah Galster, when her name was called a second time at the Cornell volleyball awards night Nov. 10. Galster had already received a certificate for East Lakeland All-Conference First Team, so it was a moment that stunned her, when her head coach presented Galster with yet another conference award – Player of the Year.
"I was really surprised," said Galster.
Acting as a right-side setter in her four years with the team, Galster says she didn't change much in her playing style, other than becoming more vocal as a senior leader. With that knowledge, she was able to instruct and encourage her teammates.
"I've always been really quiet in games and this year, I knew since I'm older, I had to kind of step it up a little," said Galster. "I think the whole team, the attitude was the biggest thing and that's where we did so well, from that."
Cornell's season was nothing short of spectacular, as they went undefeated in conference action and came away with the conference title, the first time in 40 years. For Galster, her best memories of the season, were winning the game that sealed their conference crown and the second Regional game they won at home.
"Because, it hasn't happened in so long here, that was pretty cool," said Galster.
She was also happy to see the younger girls meshed well together, which was a key part in their team's success. Even though her volleyball career is at an end, as she wants to focus on her education in college in the nursing field, Galster is still very happy with how the volleyball season played out.
"This was probably the best year of volleyball I had – the most fun anyways."