Posted on
Hawks plummet in meeting with Knights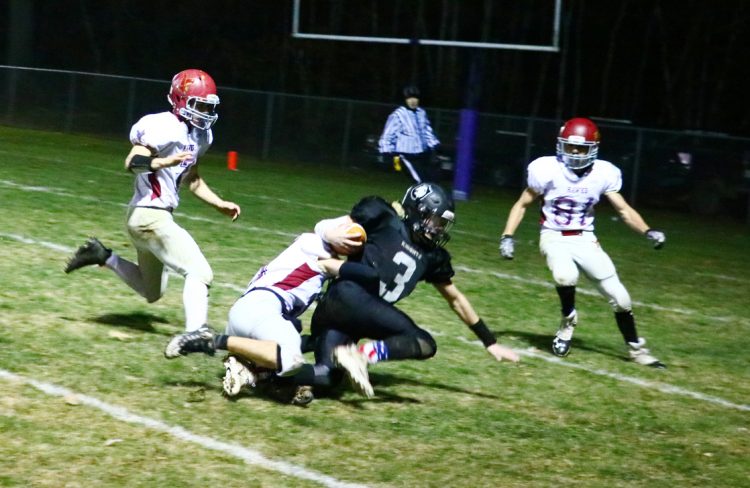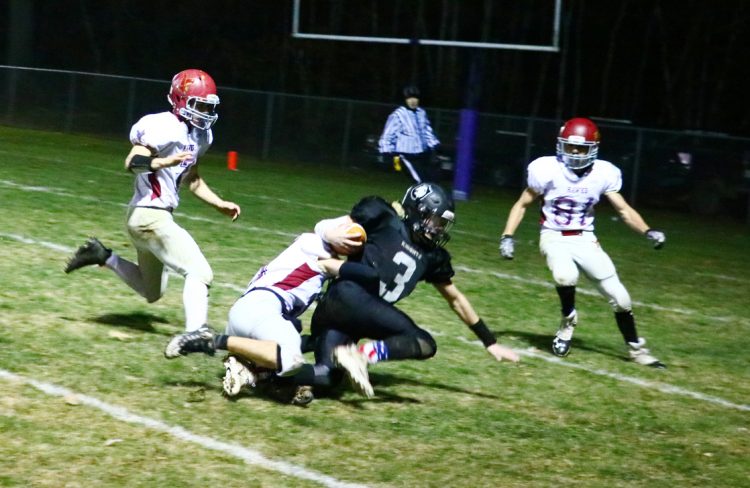 By Ginna Young
Coming off a three-game winning streak, the Cornell-Lake Holcombe football team was at home Oct. 30, taking on the Rib Lake-Prentice Hawks. The game started out slow, with neither team scoring in the first quarter. The Knights shook off the first-quarter blues and with a 24-yard touchdown by senior Tate Sauerwein, Cornell-Lake Holcombe was on the board. The two-point conversion failed, but the Knights were up, 6-0. That's the way the score would stay until after halftime. The Knights again got on the board, with a 5-yard touchdown run by Sauerwein, to make it 14-0, thanks to a successful two-point conversion.
Cutline: Senior Brock Flater gets taken down just shy of the endzone Oct. 30, as the Cornell-Lake Holcombe Knights hosted Rib Lake-Prentice. The Knights captured the win, 14-6, making for their fourth straight victory. Photo by Ginna Young
See Thursday, Nov. 5, 2020, issue of Courier Sentinel for more. Stop by our office or click
here
to purchase a one year subscription.